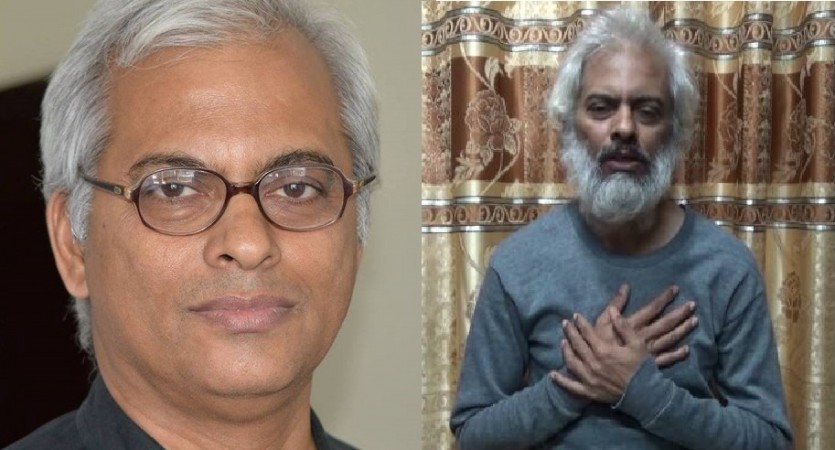 A photo of Indian catholic priest Father Tom Uzhunallil, who was feared to have been abducted by the Islamic State group in Yemen, has emerged on his Facebook page with the caption "Fr Tom's Entreaty will be uploaded soon." In the photo, Fr. Tom, who was earlier clean shaven, sports a long beard and looks tired.
Meanwhile, a few of his Facebook friends have received a message from his social media account, which is said to have been sent by his "Yemeni friend."
"Fr. Tom Uzhunnalil still kidnapped and he is not all right, I think he's in trouble and getting bad treatment, no news about him. I am one of his friends in Yemen, "yemeni friend", he wants me to use his account to ask for help, and to show that Indian government lies, they said he's going to be released soon [sic]," reads a message sent to Facebook user Xavier kp at 1:14 p.m. on Tuesday, July 19, from the priest's social media profile. Meanwhile, a purported video surfaced online shows a blindfolded person — said to be Fr. Tom — being tortured by unidentified people.
Here is the alleged torturing footage and image of Fr. Tom:
The new development has, however, brought relief to the family members of the priest knowing that he is alive as this is the first time they have received an image of him after he went missing.
The priest, who hails from Palai in Kottayam, Kerala, was kidnapped on March 4 allegedly by Isis, during an attack that killed 15 persons, at Mother Teresa's Missionaries of Charity's care home in Yemen. On March 24, Franciscan Sisters of Siessen had claimed that they were informed that the priest, who belongs to Bengaluru province of the Salesians of Don Bosco, will be crucified on Good Friday. However, External Affairs Minister Sushma Swaraj had later insisted that the priest is safe.
Here is the message a Facebook user received from the priest's Facebook account: