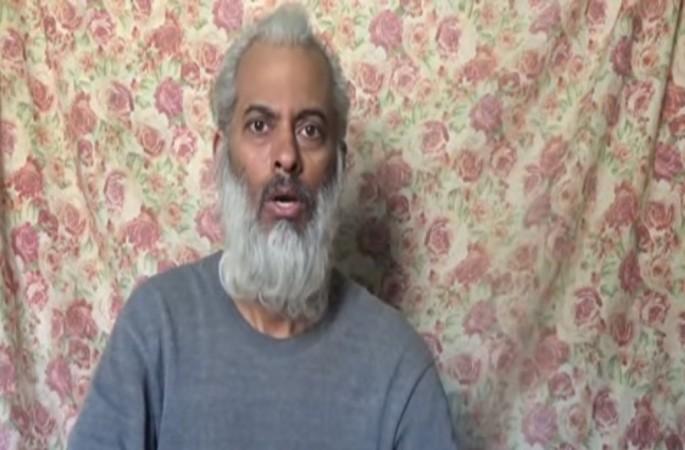 Father Tom Uzhunnalil, aka Father Tommy George, who was part of the men's congregation of the Salesian Sisters of Don Bosco in Bengaluru — erstwhile Bangalore — has appeared in a video in which he is seen urging Pope Francis and the Indian government to rescue him.
The priest was abducted by the Islamic State group — also known as Islamic State of Iraq and Syria (ISIS) or Islamic State of Iraq and the Levant (ISIL) — in March this year in Yemen. It was later reported that he had been crucified, but members of his church dismissed those reports. External Affairs Minister Sushma Swaraj also said later that the priest was safe.
Now, in a video uploaded to YouTube on December 24, Christmas Eve, Father Tom can be seen making a fervent appeal to the Indian government and Pope Francis to save him. Throughout the video — which lasts five minutes and six seconds — it does not become clear when and where it was shot. It was also not clear whether Father tom was speaking under duress or of his own volition.
Appeals to India and Pope Francis
The priest is heard in the video as saying: "Honourable prime minister and president of India, I'm deeply saddened as no serious action has been taken to ensure my release." He claimed ISIS members had repeatedly contacted the Indian government, but to no avail. He added: "My health is deteriorating. I may need to be hospitalised soon. Please help me soon."
Father Tom also made an appeal to Pope Francis, saying: "Dear Pope Francis, please take care of my life. I also request other bishops to come to my help quickly. Maybe no serious action has taken for my release probably because I am from India. If I were a European priest, I would have been taken more seriously. Maybe because I am an Indian I am not considered of much value."
Watch the video here: