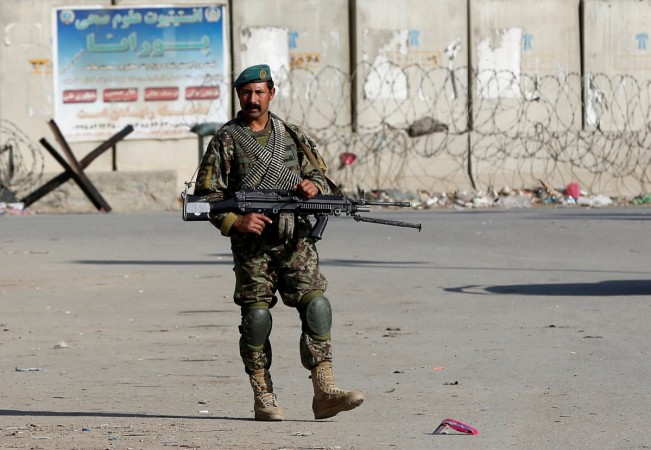 Russia has once again warned of growing influence of the Islamic State group — also known as Islamic State of Iraq and Syria (Isis) or Islamic State of Iraq and the Levant (Isil) — in Afghanistan, even as local media reported that a top Isis leader had been killed in airstrikes conducted by the United States in the country.
Iran and Russia had earlier warned the world that members of Isis were seeping into Afghanistan, with as many as 2,500 having already made the journey. They had warned that more were to follow as the terrorist group was losing its grip on strongholds in both Iraq and Syria to local forces aided by foreign armies.
However, Afghanistan and the US seem to have anticipated that, and are working to neutralise the threat there. A Khaama Press report on Saturday said a "top leader of the loyalists" of Isis in Afghanistan, along with six others, had fallen to a drone strike conducted by the United States in the Nagarhar province. The report quoted local officials as saying that "the airstrike was carried out late on Friday in Kot district, targeting the militants in Lagharjoi area."
The report also said that "several weapons, ammunition, and explosives belonging to the loyalists of the terror group were also destroyed in the raid." Such raids are now conducted by both the US and Afghanistan in the country.
A Khurasan 'caliphate'?
The warning from Russia assumes new importance in light of earlier reports from the Afghan security establishment, which had warned that Isis, though its loyalists in Afghanistan, was "attempting to establish the Khurasan caliphate in Afghanistan." They had also warned that Isis was "close to take control of Tora Bora that would help them achieve their goal."
Isis has looked to establish caliphates at its stronghold, believing that it will bolster its claim that it is indeed an "Islamic State."