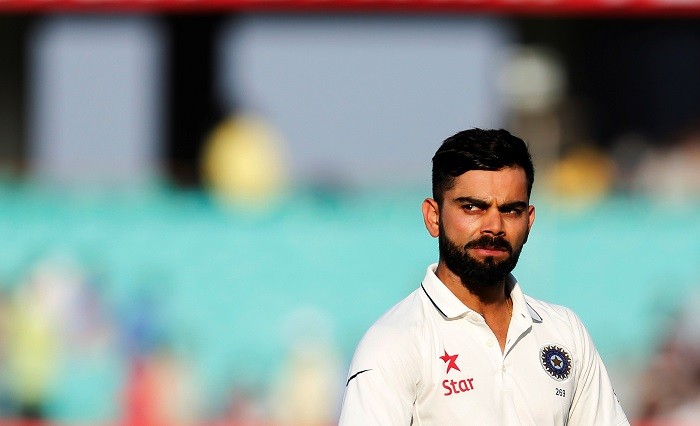 Execution of certain government policies always draws mixed reactions from several quarters. While some celebrate the steps taken, some seethe with anger. India Test cricket team captain Virat Kohli, not a personality to mince words, has saluted Prime Minister Narendra Modi's move to eliminate old Rs 500 and Rs 1000 notes, in order to curb black money.
"For me, it's the greatest move I've seen in the history of Indian politics by far, hands down. I've been so impressed by it. It's unbelievable," Kohli said in a press conference ahead of the second Test match between India and England in Visakhapatnam, starting this Thursday.
While many have celebrated PM Modi's historic demonetisation move, several others complain the decision has come as a major hindrance to the daily lives of commoners. Not only do they have to stand in queue for at least an hour to draw a maximum of Rs 2500 a day, but some are also left scratching heads as the change for a Rs 2000 note is available by no shopkeeper.
Opposition parties -- from the Congress to the Trinamool Congress (TMC) -- to even BJP ally Shiv Sena have protested the move. Just like the anti-Trump protests all over America, anti-demonetisation protests by politicians are taking place all around India.
"I was taking out my old money while paying my hotel bill in Rajkot [where the first Test match took place between India and England]," continued Kohli. "I forgot that it's not of any use anymore. I could have actually signed on it and given it to people. It's that useless now," he said on a lighter note.
Kohli, meanwhile, is not the only sportsman to praise this move by PM Modi. Legendary Indian female boxer Mary Kom, too, hailed the move and mentioned that initially people might face problems, but everything will fall in place after a while.
"This step of the Prime Minister has brought out in the open the huge proportion of the black money possessed by shady people," said Mary. "Yes people are facing problems and hardships, but that will be for a brief period. This also is an experience in itself. It teaches people how to handle such situations," she said.