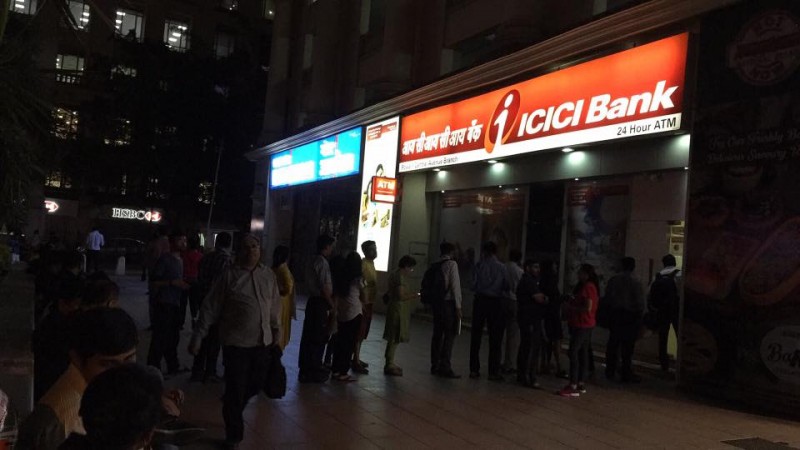 Following Prime Minister Narendra Modi's announcement of Rs 500 and Rs 1,000 Indian currency notes being invalid from midnight (12 AM IST), people are queueing outside their nearest ATMs to withdraw money.
Long queues can be seen at various places across India, where people are rushing to withdraw money from the automated teller machines (ATMs), particularly the amount of Rs 400.
"I have been standing in line in front of the ATM for almost an hour now. I do not have any cash with me and I have to make a lot of cash transactions tomorrow," freelancer editor Ira Pundeer said while standing outside an ATM in Saket, New Delhi. "I saw on the news that all the banks and ATMs will be closed for two days. The government has given us a really short time to withdraw the cash, there are bound to be huge queues here."
Although the notes of Rs 500 and Rs 1,000 will not be legal anymore, a fresh batch of Rs 500 and Rs 2,000 notes will be introduced soon. A proposal for the new notes has already been cleared by the Reserve Bank of India.
"I did not go to the ATM because most of them have long queues outside them right now. My Facebook feed is polarised between people lauding the 'bold move' by the government and criticisng the 'attention-seeking' nature of this. I am personally appalled about the lack of proper information dissemination. I never expected to get news of this magnitude over a forwarded WhatsApp message," Dev Dutta, a resident of Bengaluru, said.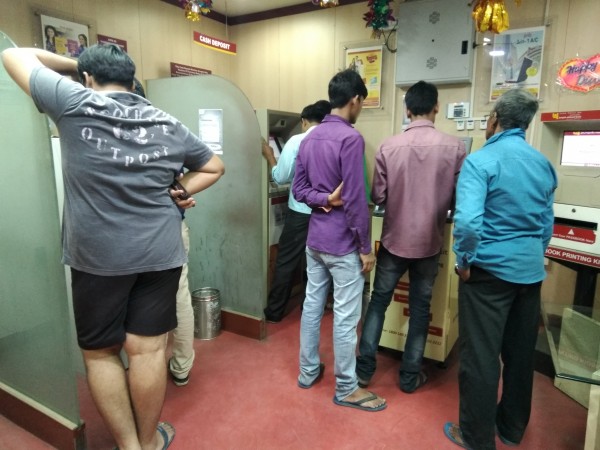 Dutta also added that people who are not in touch with the media in remote places are getting anxious due to half-baked rumours floating around. "People who are suffering the most because of the government's decision, in my opinion, are security guards and house helps," he said.