Soon after Prime Minister Narendra Modi's announcement to demonetise Rs 1,000 and Rs 500 notes on November 8, there was euphoric celebration over the government's brave move, with many calling it a surgical strike on black money hoarders and corruption.
But, as the days passed by, people have become restless over the long queues outside banks due to scarcity of Rs 100 denomination, and non-availability of the new Rs 500 note in wider regions.
Also read: Time to embrace digital life: Top 5 measures to manage your expenses without hard cash
On Tuesday, all ATMs (more than 200,000) were re-calibrated to accommodate the newly introduced Rs 2,000 note. And, yet there are reports of huge lines of people in front of banks, probably due to lack of information of nearby ATMs.
Now, Google in a bid to ease the stress of finding ATMs (Automated Teller Machine) has added application – "Find an ATM near you" right on the home search page.
PC version: How Google's 'Find an ATM near you' works?
Step 1: Click the 'Find an ATM near you' link below the Google search bar
Step 2: Once clicked, Google lists all the bank brands near to the user's location on the map with direction details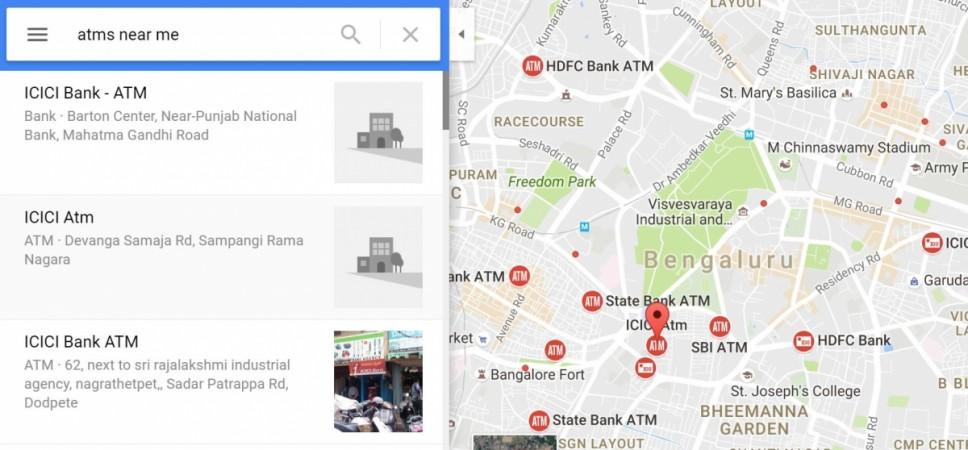 For mobile phone users, just type ATM near me, Google will list details.
However, Google does not mention whether the ATM has cash or not.
The good news is that, a Bengaluru-based startup has come up with a crowd-sourced application – "CashNoCash" that provides this critical information.
How to use CashNoCash?
Step 1: Type CashNoCash.com on the browser
Step 2: Once entering the page, website will ask for location access.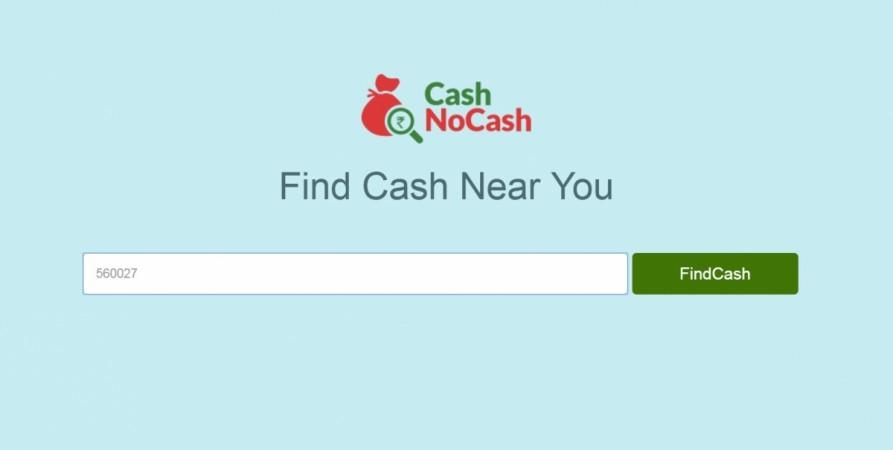 Step 3: Users can either give the permission or else type the pin code details and the app will list the all the working ATMs near the user's location.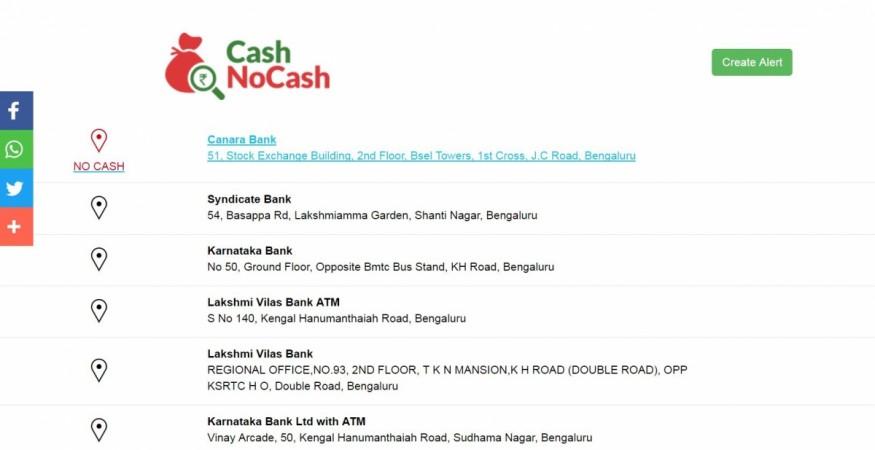 [Note: ATM's cash status information is collected from real-time users]
CashNoCash is conceptualised and developed by Manjunath Talwar and Abhijit Khasnis, co-founders of Hiree and currently working under Quikr. This crowd-sourced site is also being supported by Nasscom.
Users can also look for respective bank's mobile applications on Google Play and Apple App stores. They too provide ATM location details service, as well.