The year 2014 in India was a tumultuous one. While there were some great events such as Mars Mission to feel proud about, there were several others such as Bengaluru school rape cases and attack on north easterners to bring shame.
The year is heading towards its end with another heinous crime against humanity in the form of the Assam attacks.
They year saw several ups and down. While the Bhartiya Janta Party came to power mid-year, 2014 saw the end of 10 years of Congress government. Though the year started on a happier note, there were several miseries and deaths towards the end of it.
2014 General Elections
The 2014 Lok Sabha elections brought an end to the decade-long rule of Congress, which left behind a shaken economy dogged by inflation, poverty, unemployment and corruption. BJP rose to power with a cheering majority by winning 281 of the 545 Lok Sabha seats.
With BJP coming to power, former Chief Minister of Gujarat Narendra Modi was chosen as the nation's Prime Minister. Within almost seven months of his tenure as PM he became a worldwide star, especially after his Madison Square Garden speech.
While Modi has garnered much appreciation for his efforts, the opposition has often stood against him for failing to fulfil his promise of bringing back black money stashed in foreign bank accounts. However, Modi has until now remained unaffected by any criticism.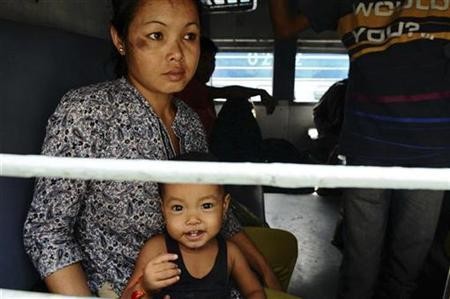 Attack on Northeasters in other parts of India
Even after the government at the centre changed, nothing has really been done to curb racial discrimination against people of north-east India in southern and northern sections.
The discriminatory attacks began with the killing of a 20-year-old student in Delhi on 29 January 2014. Nido Taniam, a resident of Arunachal Pradesh and son of AP Congress legislator Nido Pavitra, was killed by three people on the streets of Lajpat Nagar area.
The murderer not only killed Taniam, but also mocked him and called him "chinki,". They are said to have laughed and teased him for his hair and clothes before beating him to death. In retaliation, Taniam had just smashed one of the shops' glass, but the shopkeepers beat him to death.
Several other incidents were reported after the racial attack on Taniam. A Manipuri student leader in India's IT capital was beaten brutally for not being able to speak in Kannada.
On 14 October, three men pelted stones at the president of the Thadou (Manipuri tribe) Students' Association, Bangalore T Michael Lamjathang Haokip at a roadside eatery in Kothanur area for failing to speak in Kannada. The men said "This is India not China."
Following this incident, two more youths from Manipur were attacked in Delhi. A gang of seven people attacked the two youths with bats and sticks and asked them to leave the area.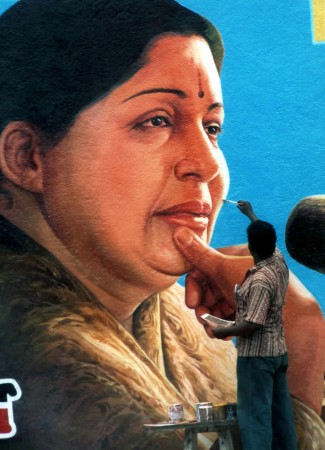 Jayalalithaa's Conviction
AIADMK chief and Tamil Nadu's former Chief Minister J Jayalalithaa, who was facing corruption charges in an 18-year-old ₹100 crore disproportionate case, was convicted by Karnataka High Court on 27 September. Following the conviction, she had to step down from the CM's post.
Her conviction created unrest in Bengaluru for a while and Tamil Nadu faced a law and order situation. There were reports that several of her followers had committed suicide while many died of shock.
However, she was released after 21 days in Bangalore's Parappana Agrahara Jail. Her bail has been extended till April 2015. In the meantime, O Panneerselvam has been handed over the charge of CM.
Mars Mission
India erupted with joy and pride when Mars Orbiter Mission (MOM) or Mangalyaan successfully entered Mars' orbit in its very first attempt on 24 September. The achievement was one of its kind, as no other nation had ever reached Mars in the first attempt.
The Indian Space Research Organisation's (ISRO) success was not only acknowledged in India, but also garnered worldwide appreciation. By successfully injecting MOM in Mars' orbit this year, ISRO became the fourth space agency in the world to reach the red planet. The MOM was launched on 5 November 2013.
Rape
The women of India continue to become victims of men's cruelty. The 16 December Nirbhaya rape case led to changes in several laws and rules in national capital, but the situation remains pitiable. Not only the young, but even children as young as three are being sexually abused.
Bengaluru School Rape Case
Several cases of sexual assault on school children in Bengaluru were reported later this year. The incidents started surfacing following the six-year-old's sexual assault case in Bengaluru's Vibgyor school premises. At least five similar incidents have come to light in the last few months.
Recently, another three-year-old child was raped by a school attendant. These incidents involved school staffs – teacher, peon, etc.
The latest incident that once again raised concern for women's safety in India was 5 December rape case of a woman executive in Delhi by Uber cab driver. The driver of the UK-based cab service provider drove the woman executive to a secluded area while she dozed off in the cab, and raped her. Accused, Shiv Kumar Yadav, threatened that he would insert a rod in her genitals like the 16 December rape incident, if she resisted.
During interrogation, it was revealed that he was a serial rapist and had raped two women on two different occasions earlier. He claimed that the women passengers offer him sexual favours in exchange for free rides, and claimed the same of his rape victims.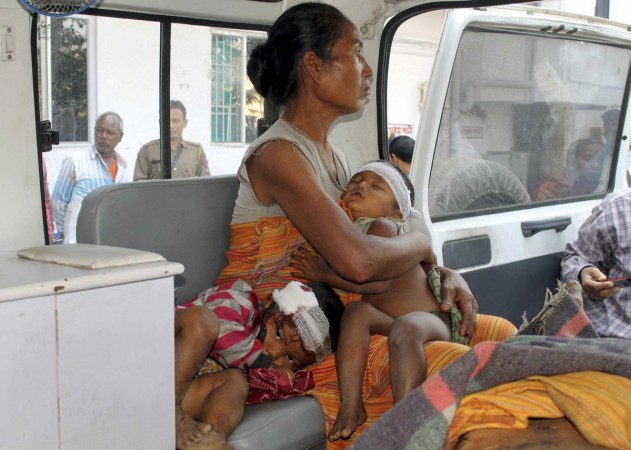 Assam attack
In the latest incident of inhumanity and cruelty, militants attacked tribals in Assam villages on 23 December. National Democratic Front of Bodoland (NDFB) militants attacked four districts – Kokrajhar, Chirang, Udalguri and Sonitpur districts – in retaliation to Assam police's operation against the Bodo militants, in which two were killed on Sunday.
At least 79 Adivasis, including 21 women and 18 children, were killed in the attack. Five Bodo militants were also killed by the Adivasis in retaliation.
Some news reports claimed that the state government as well as the Centre had prior information about NDFB's plans to attack Assam. The Intelligence Bureau of the state had sent inputs about their plans and NDFB itself issued statement warning of retaliation a few days back.
But the state could not take action on time because "there are no proper roads and there was no proper deployment of police in that area at that time," Minister of State for Home Kiren Rijiju had said.