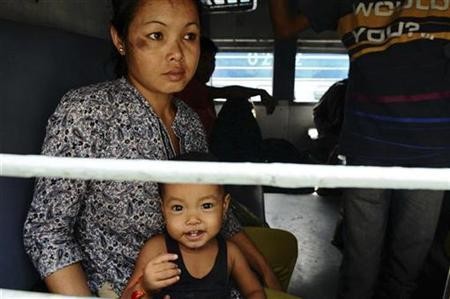 A day after there was national anger over a racial attack on Manipuri youths in Bangalore, a similar incident took place on Thursday, this time in Delhi, when two youths from the north-east were attacked in Sikanderpur.
A gang of seven people attacked the two youths, using bats and sticks and warned them that all North-east residents should leave the area, according to TV reports.
On Wednesday, reports of a Manipuri student leader assaulted in Bangalore for not speaking in Kannada triggered anger over the racist attack.
"They kept asking me to speak in Kannada. They said, 'If you outsiders know how to eat food that is produced in Karnataka, you must also know how to speak in Kannada. This is India not China,'" 26-year-old T Michael Lamjathang Haokip, president of the Thadou (Manipuri tribe) Students' Association, who was attacked, said.
The Bangalore police arrested three people in connection with the attack.
Delhi has already seen several cases of attacks on people from the North-east, including the killing of Nido Tania, a student from Arunachal Pradesh, earlier this year.