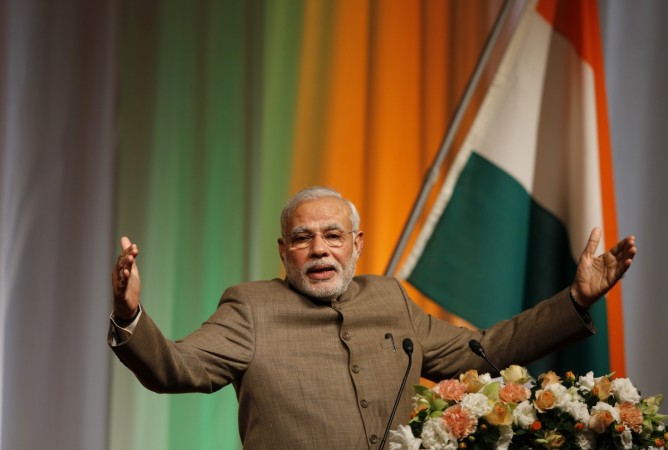 Follow LIVE COVERAGE of Modi's Madison Square Address here.
One of the biggest highlights of Prime Minister Narendra Modi's US visit is his speech at the iconic Madison Square Garden on Sunday, 28 September.
Thousands of members of the Indian Diaspora will throng the venue, and among the top Indian dignitaries attending the event will be CEOs of the biggest global companies, including Satya Nadella of Microsoft, Indra Nooyi of PepsiCo, Shantanu Narayen of Adobe, Ajay Banga of MasterCard, and Kamesh Nagarajan of Morgan Stanley.
Tickets have already been sold out for the 20,000-seater venue for the event organised by the Indian-American Community Foundation.
The speech is slated to begin at 11am local time, which would be about 8:30pm in India on Sunday.
The event can be watched LIVE on the website of the Indian American Community Foundation or on TVAsia.
Several news channels, including Doordarshan will also telecast the speech live.
"This is the first time, a community reception of this scale is being organised," Thomas Abraham, founder of the Global Organisation of People of Indian Origin (GOPIO) and one of the pioneers in organising Indian community events, told IANS.
The Madison Square Garden is home to New York Rangers ice-hockey team and the Knicks basketball team. It has also been the venue for several concerts, including those by Michael Jackson and U2. Two National Democratic Party Conventions have also been conducted here.