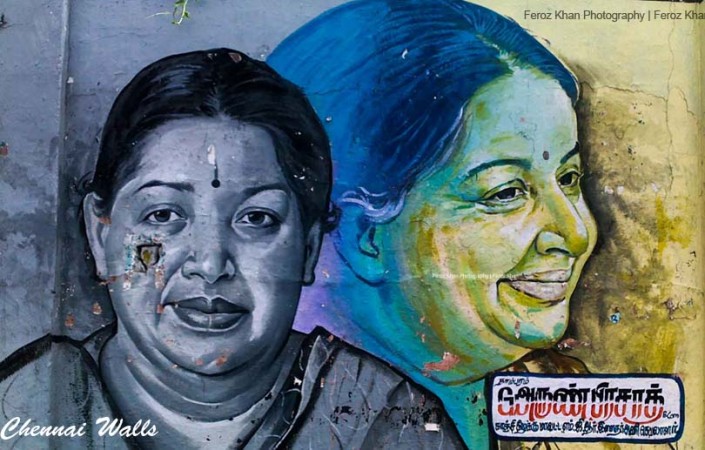 16:05pm Jayalalithaa's supporters and party members have gathered outside Bangalore Central Prison waiting for her to come out of the jail. While Chennai is celebrating and preparing to welcome their Amma back home.
14:35pm Jayalalithaa will be released on Friday if her lawyers are able to finish all the paperworks for her release else, she'll be let out of the Bangalore Central Prison on Saturday.
12:34pm The Supreme Court has asked Jayalalithaa's lawyers to submit all the papers related to the appeal for the suspension of her sentence, by 18 December. If there is a delay in submitting the documents, the bail will be cancelled, said politician and economist Subramanian Swamy.
After the documents are submitted, SC will ask the Karnataka High Court to hear Jayalalithaa's appeal within the next three months from 18 December, according to NDTV report.
The Chief Justice of India HL Dattu has also warned that violence against Swamy and law and order problem in the state will not be tolerated and said if any of these events are reported, the Supreme Court will take the matter seriously.
Referring to the prior protests and threatening against the Kannadigas living in Tamil Nadu, Swamy said the TN "governor is not doing his work."
12:27pm The Supreme Court has granted conditional bail to J Jayalalithaa and asked her to remain within the confinements of her home as the bail has been granted after keeping in view her health and old age. The news coincides with 43rd anniversary of the AIADMK on Friday.
9:35am J Jayalalithaa's supporters and AIADMK members are performing rituals at temples across Chennai, praying for her release.
Almost 21 days have passed since Tamil Nadu's former Chief Minister J Jayalalithaa was convicted in the disproportionate assets case. After several failed attempts to secure bail from the Karnataka High Court, her lawyers had to knock at the doors of the Supreme Court, which will hear her bail plea on Friday.
On 10 October, Justice HL Dattu approved senior advocates Fali S Nariman and Sushil Kumar's petition on bail and suspension of Jayalalithaa's sentence and posted the hearing on 17 October. Advocates, representing Jayalalithaa in the Supreme Court, have appealed for her release on health grounds and old age.
Along with Jayalalithaa, the apex court will also hear pleas of her aide, Sasikala Natarajan, and the latter's relatives, V Sudhakaran and J Elavarasi.
On 27 September, Karnataka High Court Special Bench headed by Judge John Michael Cunha sentenced the 66-year old to a four-year jail term with a fine of ₹₹100 crore for illegally amassing wealth to the tune of ₹₹66.65 crore.
Her conviction had turned Tamil Nadu topsy-turvy; there were protests all over the state and even in some parts of Bangalore.
Though the violence in Bangalore was brought under control soon, situation continued to worsen in southern state's capital Chennai and several other regions.
Jayalalithaa's party All India Anna Dravida Munnetra Kazhagam (AIADMK) even claimed to have lost 154 people in Tamil Nadu owing to her conviction. Of the 154 deceased, 113 died of shock resulting in heart attack, while 41 committed suicide.
The biggest shock came when Tamil actress Maya, disheartened at Karnataka High Court's decision to reject Jayalalithaa's bail plea, attempted suicide by self-immolation, along with her daughter in front of Chennai city police commissioner's office on 8 October.
Ahead of this incident, AIADMK leader KC Vijay had allegedly put up posters with messages threatening to hold Kannadigas, residing in Tamil Nadu, hostage if Karnataka High Court does not relay its verdict in favour of Jayalalithaa on 7 October.
However, no such incident was reported and situation remained calm except for some protests from Jayalalithaa's followers.
Even to this day, Jayalalithaa's conviction has continued to raise issues. In the latest, lawyer T Thangakolanjinathan, allegedly working for AIADMK, was arrested on 15 October for putting up posters in public places criticising Bangalore HC Judge Cunha, who convicted the former chief minister.
"Justice failed, injustice prevailed. We condemn the foolish justice John Michael Cunha, a Kannada linguistic chauvinist, for punishing the goddess of justice (Jayalalithaa) in criminal conjunction with Karunanidhi (DMK president) and Subramania Swamy (BJP leader)," The Times of India cited the message from the poster.