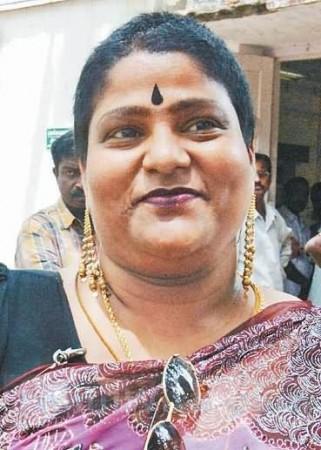 Tamil actress Maya shocked the public on Wednesday, 8 October when she attempted suicide in front of the Chennai city police commissioner's office.
The step came in the wake of the Karnataka High Court's refusal to grant bail to former Chief Minister J.Jayalalithaa in disproportionate assets case. Jayalalithaa was sentenced to four years in prison on 27 September and has also been asked to pay a penalty of ₹100 crore.
Maya with her daughter Gunapriya arrived at the police commissioner's office to prove her unhappiness over Jayalalithaa's verdict. She is said to have been carrying kerosene in a can and shouted slogans against the forces that are preventing Jayalalithaa's bail. She is then said to have poured kerosene on her.
However, police officials managed to save the duo. "Maya had come along with her daughter and a can of kerosene. Both tried to self-immolate themselves, but they were luckily stopped by officials on duty," a police official from Vepery police station told IANS.

She was taken into police custody and when asked for the reason behind such a step, the actress told the police that she was upset with the judgement and wanted to sacrifice her life for the AIADMK supremo.
"She decided to end her as well as her daughter's life because she was upset with the verdict against Jayalalitha. They wanted to sacrifice their lives for the sake of Amma (Jayalalitha)," another official added.
Maya has appeared in films like "Garjanai" and recently-released "Amara Kaaviyam".