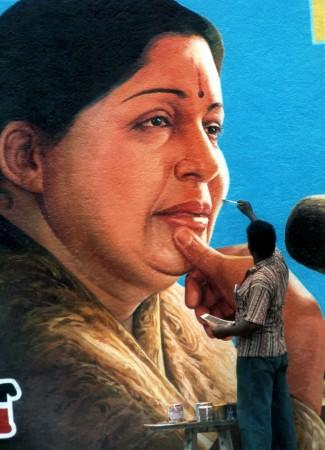 Karnataka lawyers have urged the Advocate General to file a contempt of court case against J Jayalalithaa, whose followers burnt an effigy of Justice John Michael D'Cunha, displaying anger against the bail plea rejection.
D'Cunha is the special court judge, who sentenced Jayalalithaa for four years jail term and imposed a fine of ₹100 crore in a 18-year long disproportionate case of ₹66.65 crore.
"Instead of respecting the verdict of the special court, the followers of the former CM are resorting to all sorts of tactics, which directly question the wisdom of the judiciary," India Today quoted senior advocate Dharmapal, who has filed a petition, claiming Jayalalithaa's supporters insulted the court's order.
Dharmapal has filed the petition, asking the Advocate General (AG) to impose a contempt of court case on the AIADMK supremo, Jaya TV channel management and Vellore Mayor as the Vellore Municipal Corporation had challenged Karnataka High Court's verdict on Jayalalithaa's conviction.
"They have depicted the honourable judge of the special court in poor taste by burning his effigy. Jaya TV channel has broadcast all these developments," Dharmapal said.
Other than burning D'Cunha's effigy, they held protests in Tamil Nadu and Karnataka, and threatened to hold Kannadigas staying in TN hostage, if she is not granted bail on Tuesday, when her bail plea was rejected by Special Justice AV Chandrashekhar.