The fake news syndrome has been spreading across the society like an epidemic. Some of the experts in this field believe that fake news is the new opium for the masses. A nation like India which is staring at its digital adulthood is passing through a crucial phase that is plagued by a malice called fake news.
To curb this disease, the central government and social media major Facebook have initiated multiple steps. A major news agency reported that the West Bengal government is mulling on framing a new law to cork the rise of fake news and posts on social media.
Experts believe that this step is the fallout of the recent incidents which created lawlessness across the nation. Like any other government, the government of West Bengal has been constantly fighting a war against fake news. Several incidences of fake news, viral posts and morphed pictures have landed on social media to malign the Mamata Banerjee-led government.
A senior official of the home department told the news agency that government wants to frame the law on a strong foundation. The government is working on bringing more clarity to the organic behaviour of the offence and also trying to frame apt laws which will be able to bulldoze this emerging threat with iron hands.
The report also said that the government is trying to create a data bank of fake news circulated on social media in the recent times. It is being done to keep a track of the offenders before framing the final blueprint of the law, said the senior official to the news agency.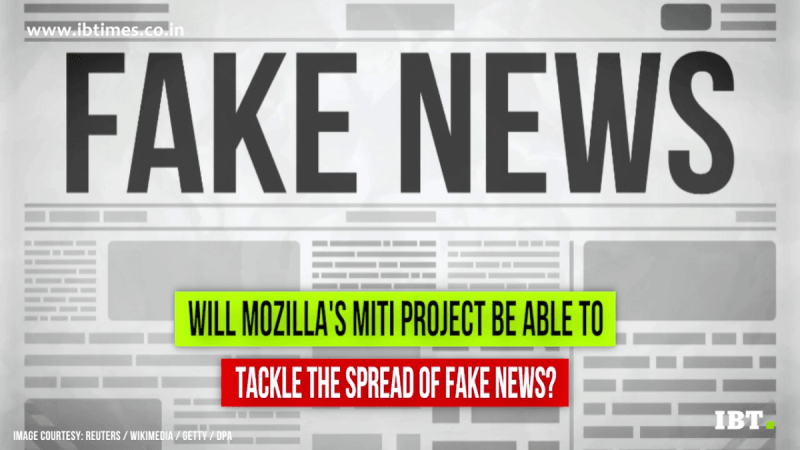 The state and city police are constantly keeping a tight watch on fake news posted across different social media platforms. The social media teams of West Bengal Police and Kolkata Police are also tracking all illegitimate or provocative posts on social media. The recent mayhem in Shillong, Godda in Jharkhand and Karbi Anglong district of Assam have raised the concern of the lawmakers of West Bengal.
"There are several incidents in recent times when posts on social media had major implications. Different sections of the Indian Penal Code (IPC) are used to deal with cases depending on the nature of the crime or intent of the posts. But the state government is trying to formulate a law for strict actions against persons or the organisation found guilty of such activities," a Home Department official told PTI.