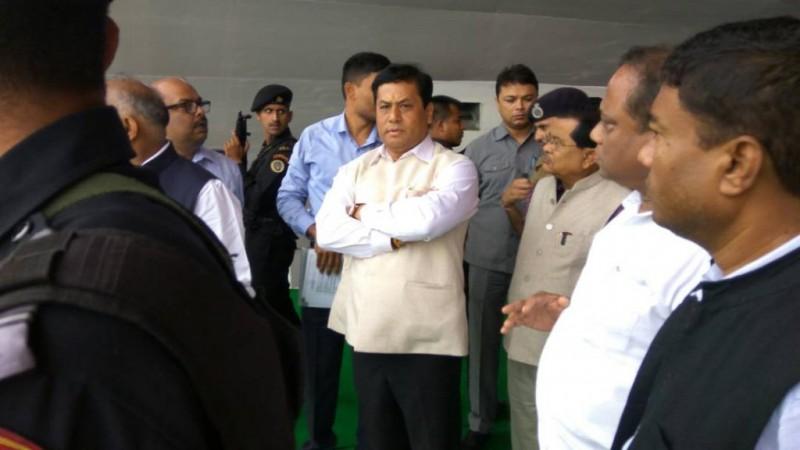 Police have made headway in the mob lynching case last Friday, which had resulted in the death of two people. A total of 23 people have been arrested for the lynching incident, while a further 26 have been arrested under a crackdown launched against misuse of social media.
Nilotpal Das and Abhijit Nath were lynched on Friday when a mob stopped their car and beat them up on rumours that the duo were child snatchers.
A rumour spread in and around Dokmoka in Kabri Anglong district of Assam about the presence of child snatchers in the area last week, causing the incident.
"While police have arrested 26 people since last night for posting hate messages on social media over the lynching of two youths in Karbi Anglong district by villagers, a total of 23 people have been caught for their involvement in lynching the two," said Additional Director General of Police Mukesh Agarwala.
In order to avoid such incidents again, the Assam government has decided to introduce a new programme 'Sanskar' in all the development blocks and village panchayats very soon. The key aim of the programme is to cut down on incidents caused by superstitions and ignorance due to messages passed through social media. It will be replicated all throughout the state to act as a deterrent against superstitions and fake news.
"Assam is known all over India for its unique hospitality and people coming from all over the country must feel an ambiance of friendliness where ever they in the state," said Chief Minister Sarbananda Sonowal while urging the authority concerned to frame modalities of the programme.
With the Assam Science Technology and Environment Council as the nodal agency, the programme will encompass all Deputy Commissioners, Superintendents of Police and all concerned government departments in all districts.
Moreover, all local bodies, mahila samiti, voluntary organisations, media persons, leading citizens, academicians, MPs and MLAs from ruling and opposition parties will be the stakeholders of the programme. Social activists like Birubala Rabha, who has been fighting tirelessly against witch-hunting, will also be involved in the programme.
[With inputs from IANS]