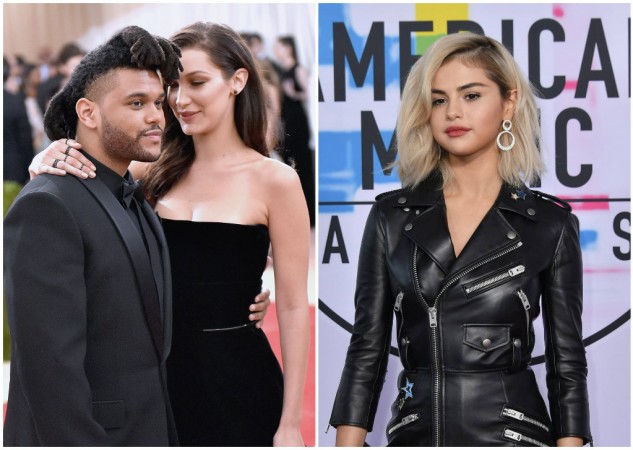 If you thought Selena Gomez and The Weeknd were quick to move on from each other, there's something else they have been quicker about. The Weeknd has now officially unfollowed Selena on Instagram, 10 days after she had done the same, making the two Instagram 'unofficial'.
Also read: Selena Gomez and The Weeknd split; is Justin Bieber the reason?
While the entire world was gushing over Prince Harry and Meghan Markle officiating their engagement, Abel Tesfaye aka The Weeknd, 27, took the chance to sneakily snap all ties with ex, Selena, 25, by unfollowing her Instagram account.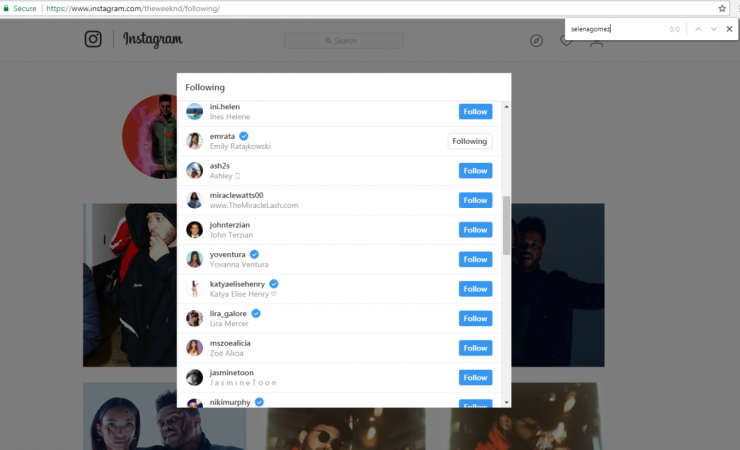 Reports are fresh that Selena's unfollow was a decision post photos of Abel sneaking out of his ex, Bella Hadid's apartment surfaced on the internet.
While sources confirmed to multiple outlets that the two are on amicable terms, especially post break up, Selena had even liked one of his posts, something clearly has sparked off bad blood.
And as for Abel himself, what more reason is required than Selena literally jumping back to her ex Justin Biber, just days post her split with the Starboy singer? To be realistic, this 'clean-up' had been seen coming after that.
The following are the photos of Selena that Abel seems to have now deleted off his Instagram.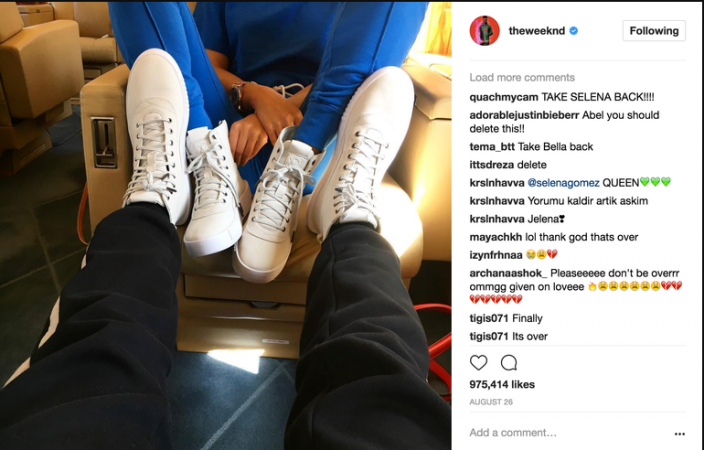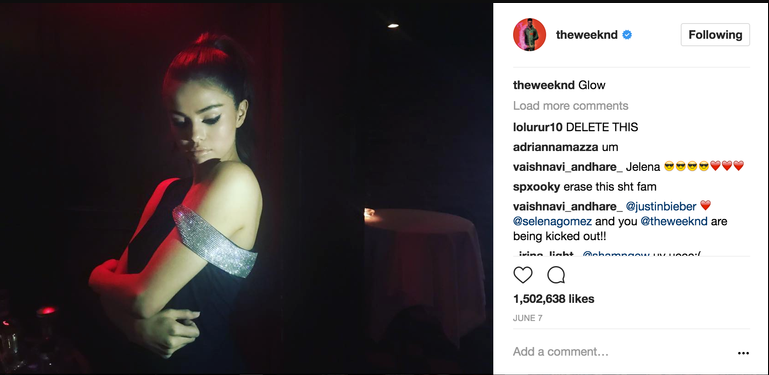 Hollywood Life's sources are sure that Abel is trying to win Bella back, the Victoria's Secret angel thinks she will be "nothing more than a rebound!"
Could this drop in Abel's follower count be a conscious effort in winning his ex back? "Bella was really touched that Abel took the time out to send her flowers and to let her know that he was thinking of her, she thinks it was super sweet of him," added the source.
But what confirms that this could be timed motive is that, "She [Bella] can't help questioning his timing, now he's single again he's suddenly declaring his love for her, but the whole time he was with Selena she didn't hear a thing from him."
From cutting out exes from his social media, to gifting his lady love with "a gorgeous, huge bouquet of flowers along with a super sweet note" saying "how amazing she is and how proud of her he is" – The Weeknd is seemingly leaving no stone unturned to erase his Selena days.