The world has had their mixed feelings about Selena Gomez cosying up with her ex-flame Justin Bieber right after her split with The Weeknd, but she isn't the only one moving on quickly.
The Weeknd himself is reported to have moved on already and his new lady love – funnily enough, is Justin Bieber's former flame, Yovanna Ventura.
Also read: Selena Gomez and The Weeknd split; is Justin Bieber the reason?
Selena, 25, and The Weeknd, 27, were going strong and steady since last year's November and they have dated for 10 months before suddenly splitting last week. Prior to the split itself, Selena had started hanging out with Bieber, 23, but as just friends.
Clearly, things rekindled between the two as the two have been spotted multiple times now, enjoying bike rides, date nights and attending church together. But Selena is still keen on keeping things low-key.
"They just backed off a little from being out there and are being a bit more low-key," shared a source close to Justin, to People magazine, adding that even though they aren't officially boyfriend/girlfriend yet, "it's getting close."
The source continued saying, "Justin cancelled his tour to take care of his mental health and he wants to continue to focus on this. He didn't like the chaos." Probably explains why, according to the same source, "they agreed to stay more low-key."
But The Weeknd, whose real name is Abel Tesfaye hasn't been entirely that low-key after the split. On Thursday night, the Starboy singer was spotted with the 21-year-old Yovanna at French Montana's birthday party in a plush Beverly Hills mansion.
"The Weeknd was there hand in hand with Yovanna Ventura all night," a source shared with Us Weekly. "They arrived together. They were holding hands. He was there for a solid two hours with her and everywhere they went they held hands."
Another source also mentioned how "He was parading her around. He was trying to make it obvious that he was with someone. They were pretty affectionate and were together the entire night." Following that, the pair was also spotted together leaving the Hyde nightclub in West Hollywood, the next day.
Yovanna and Justin reportedly dated back in 2015, and while it might seem like everything is closing down to a circle, Hollywood Life reported that Selena, even though happy for Abel, has been emotional about seeing him with other women.
"Selena is happy that her ex boyfriend Abel is moving on from their relationship but seeing or hearing about him with other women gets her emotional," sources close to Selena, spilled to Hollywood Life.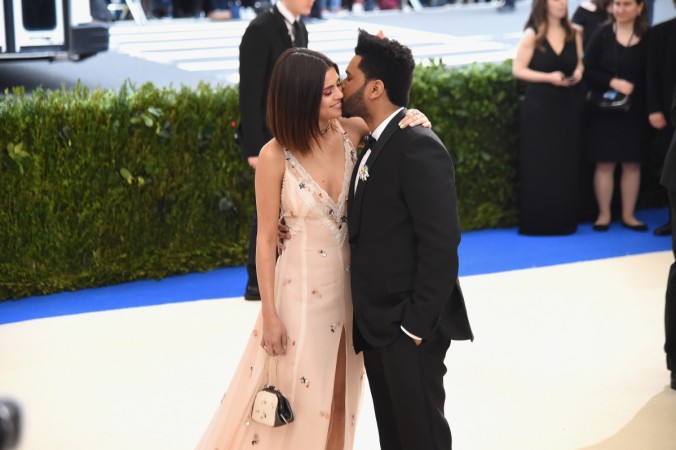 They also added, "Selena will never forget that it was Abel there for her, supporting her, with love through some scary, challenging health issues." And it's true, considering multiple sources had affirmed that Abel had a lot to do with Selena's speedy recovery post her kidney transplant, earlier this year.
But not everything is going down for Selena either, as sources claimed, "Selena knows that time heals all wounds so she hopes that down the road she and Abel will be able to maintain a healthy friendship. She knows eventually, seeing him with another woman won't be awkward anymore."