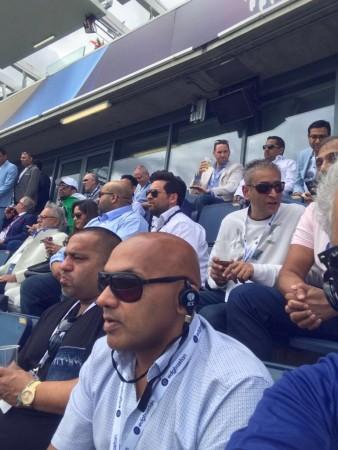 Liquor baron Vijay Mallya, who is wanted in India in several cases, including Foreign Exchange Regulation Act (1995) violation and non-repayment of loans, was on Sunday (June 11) heckled by a section of India supporters who chanted "chor, chor (thief, thief)" as he arrived to watch the India versus South Africa Champions Trophy match at the Oval cricket ground.
Vijay Mallya: The rise and fall of the Indian industrialist arrested in London [Infographic]
Mallya's presence at the Edgbaston Cricket Ground in Birmingham last week during a India-Pakistan match bagged immediate headlines, and the business tycoon had taken to Twitter to state that he would continue to attended matches.
"Wide sensational media coverage on my attendance at the IND v PAK match at Edgbaston. I intend to attend all games to cheer the India team," Mallya had said in his tweet.
So when the owner of the now-defunct Kingfisher Airlines stuck to his word and reached the stadium on Sunday, his presence received nothing but taunts from Indian supporters.
As the absconding businessman, dressed in black trousers and a sky blue blazer, walked speedily past the Indian fans to enter the stadium through the Sir Jack Hobbs Gate, the cricket fans booed him. "Chor gaya chor (there goes the thief)" and "chor, chor (thief, thief)" were a few of the comments hurled at Mallya.
Watch the video of Vijay Mallya at the Oval arena here:
While one fan started filming his entry, another shouted, "Woh dekho chor jaa raha hain andar, Chor chor (look the thief is entering the stadium)."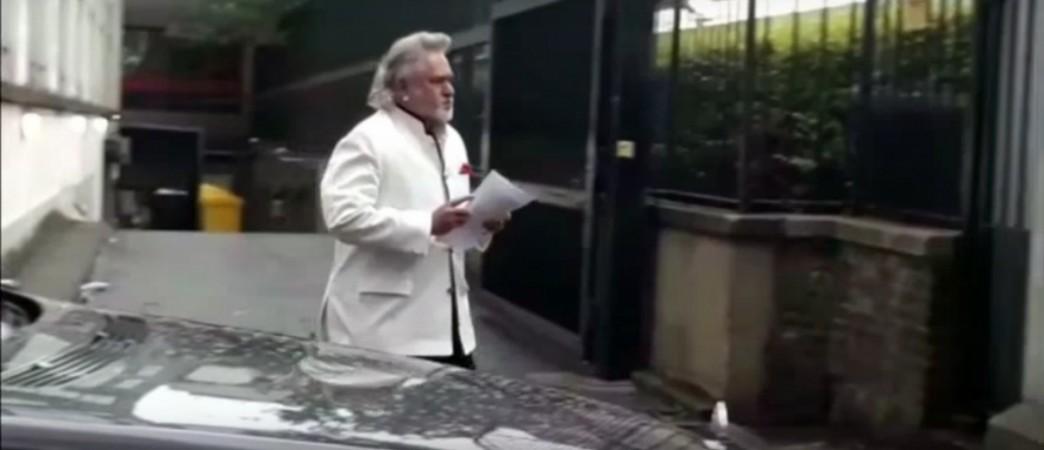 Mallya's presence at Virat Kohli's charity dinner function also invited criticism. While the Indian team reportedly left the dinner function early to avoid having any interaction with him, Kohli, the skipper of Mallya's erstwhile franchise, Royal Challengers Bangalore, also maintained a distance from him.
The 61-year-old industrialist, whose company owes Rs 9,000 crore to a consortium of 17 banks, had fled India last year. He was arrested in London by the Scotland Yard on April 18 "on an extradition warrant" on behalf of the Indian authorities. Mallya was produced before the Westminster magistrate's court who granted him bail three hours after his arrest.
India has been pushing for Mallya's extradition since last year. UK Prime Minister Theresa May had met Indian Finance Minister Arun Jaitley when he was in Britain earlier this year, and the two are believed to have discussed, among other things, the arrest of Mallya and his possible extradition to India.