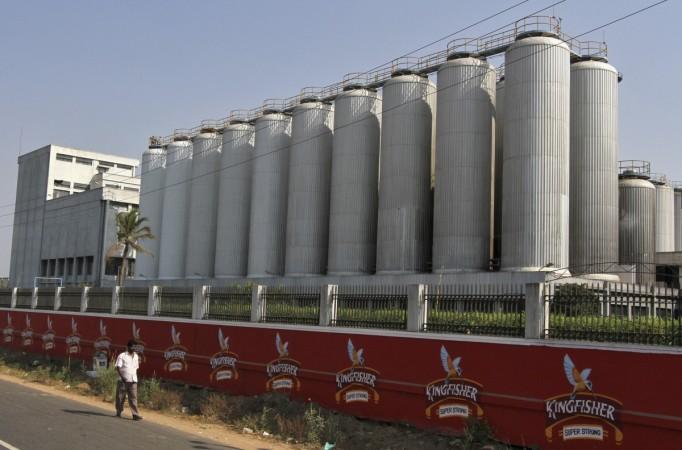 United Breweries Limited, owned by Vijay Mallya's UB Group, did not react much to the news of his arrest in London on Tuesday, April 18. The stock closed 1.68 percent down at Rs 738. Mallya is the chairman of the company and holds 2.13 crore shares, or eight percent of the equity capital in his individual capacity, according to shareholding pattern as of March 31, 2017. Based on the closing price, it translates into ~Rs 1,575 crore. Unfortunately for him, 98 percent of the shares are encumbered.
Some of the directors of the company are prominent faces of India Inc. such as Kiran Mazumdar Shaw of Biocon and Sunil Kumar Alagh, a consultant.
Dutch firm Heineken holds about 9.6 percent stake in United Breweries, which controls about half of India's annual beer sales of 300 million cases (1 case = 12 bottles), with the most popular brand being Kingfisher.
Meanwhile, United Spirits Ltd. (USL), formerly owned by industrialist Vijay Mallya and now controlled by British liquor firm Diageo, took a blow on the stock exchanges on Tuesday after the news of Mallya's arrest broke. Shares of USL plunged 5 percent during the day before recovering to close at Rs 1,879, down 2.53 percent on the Bombay Stock Exchange (BSE).
In a regulatory filing to the BSE, USL said that Mallya and his associate companies hold close to four percent in the company. Mallya holds 12,510 shares in his individual capacity while the rest is held by a string of firms that include listed entity United Breweries (Holdings).
Mallya, who was chairman of USL till February 2016, stepped down from the post as part of a deal in which Diageo agreed to pay £75 million to him over five years. "Since then, Vijay Mallya is not involved, either directly or indirectly in any of the affairs of the company...," USL said in the filing.
United Breweries (Holdings) shares closed 2.12 percent down at Rs 27.70 apiece.
Kingfisher continues to live up to its famous tagline "King of Good Times" as far as liquor business is concerned, but the same does not apply anymore to Vijay Mallya or his floppped aviation venture named after the brand (Kingfisher Airlines).