While rapes and sexual assaults on women in metropolitan cities like India have always been a matter of grave concern, what seems to have shocked people in 2017 is the numerous incidents of sexual harassment of students in educational institutions.
Be it reputed schools or coaching classes, teenagers or kindergarten students, shocking incidents of sexual exploitation have left many parents wondering as to how safe their children are in schools.
Ryan International School: This Gurgaon school has been back and forth in news ever since seven-year-old boy named Pradyuman Thakur was found dead in the institution's toilet on September 8. It was initially reported that he was sexually harassed by the school's bus driver and then murdered. The CBI, which took over the investigation from the local police, later came up with a new theory that the boy was killed by a senior student of the school. But nothing has been proven yet. [Read full story here]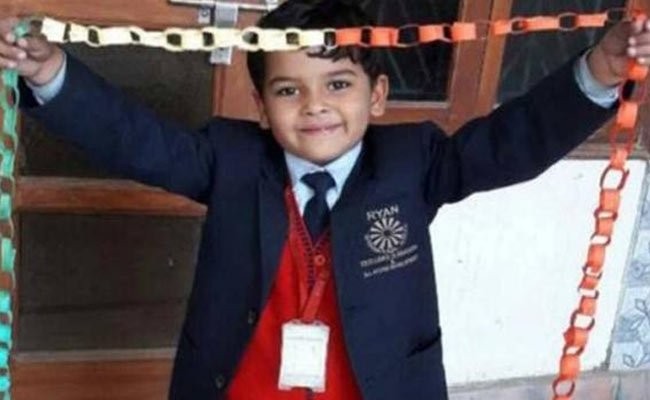 GD Birla High School: A four-year-old girl studying in the prestigious GD Birla School in North Kolkata was allegedly sexually assaulted by two of her teachers on November 30. The accused were arrested by the police and charged under Sections 4 and 6 of Protection of Children from Sexual Offences Act (POCSO) Act. [Read full story here]
Tagore Public School: A five-year-old girl was allegedly raped by a peon in a class room of this school in Gandhi Nagar in east Delhi on September 9. Police later nabbed the 40-year-old accused. [Read full story here]
Sant Nirankari Public School: In another incident, a six-year-old girl was allegedly raped by a staff member inside the Sant Nirankari Public School in South Delhi on October 4.[Read full story here]
Odisha school headmaster molests student: A Class six student of Andala Nodal School in Mayurbhanj district of Odisha was molested by her headmaster for over a month, following which the incident came to light on December 12. The principal who denied having harassed the child was tied to a pole and thrashed by the villagers. [Read full story here]
Rajasthan school gang-rape: Another disturbing incident that made headlines in mid September in which an 18-year-old student in Rajasthan was sexually assaulted several times by the director and a teacher of her school in Sikar city for two months. Subsequently, the minor got pregnant and the director Jagdish Yadav tried to hush up their acts by making the victim undergo an abortion which adversely impacted her health. [Read full story here]
91 children harassed in government school: The headmaster of a government school in Podhumbu village of Madurai district, Tamil Nadu was sentenced to 55 years of imprisonment on September 19, after he was found guilty of sexually abusing 22 girls. He had been accused of assaulting 91 boys and girls of the government institution. [Read full story here]
In all these cases, the accused men were Indians. But institutions run by foreign nationals are also not safe when it comes to sexual harassments.
UK National rapes blind children: A British national, named Murray Denis Ward, who had been a regular donor at the National Association for the Blind in Delhi's RK Puram allegedly sodemised at least three young blind kids. He was arrested on September 4 and booked under POCSO. [Read full story here]
French national molests student: A 56-year-old French national molested a 3-year-old girl of an international school in West Mumbai. The accused, who was trustee of the reputed school, was arrested in November, six months after the parents of the victim had filed a police complaint. [Read full story here]
Students attending coaching classes were also not spared.
Tutor and sibling assault boy: This disgusting incident took place in Agra in August. A 15-year-old boy was allegedly sexually exploited by his female teacher and her sister for nine months. [Read full story here]
Raped on Teacher's Day: A tutor of a coaching institute in Muzaffarnagar of Uttar Pradesh tried to rape his 17-year-old student on Teachers' Day. Fortunately, she escaped by stabbing the 32-year-old accused with her compass. [Read full story here]
As if facing sexual harassment is not enough, students are not even supported for reporting harassments.
Rohtak suicide: A class 9 student of a private school in the Rohtak district of Haryana allegedly committed suicide on October 5 after she was apparently insulted by her principal for standing up against harassment by a schoolmate. [Read full story here]
Of all the shocking incidents of sexual harassments that students had to undergo in educational institutions, the most disturbing one was the rape of a kid by a four-year-old boy of her own class.
4-year-old rapes classmate: The extremely shocking case took place in Delhi's Dwarka area, when a four-year-old boy was booked for sexually assaulting his classmate with a pencil inside the classroom of a reputed school in the city. The case left the police clueless about how to handle the case owing to tender age of the boy accused. [Read full story here]