Sports Utility Vehicles are conquering the world. Among car segments, SUVs have gained popularity and automakers have now clearly re-aligned their future products with a lean towards SUVs.

Sport and premium carmakers such as Rolls-Royce, Bentley and others were seemingly reluctant to bring SUVs into the market, but, as the interest for them is now surging, they don't really have a choice in the matter. SUVs of these brands are uber expensive and offer ultra-luxury. If money is not a hurdle for you, there are a number of luxurious, fast, and expensive SUVs on sale right now in India.
We have picked the top 7 SUVs you should consider if you want to buy the best one money can buy.
Rolls-Royce Cullinan- Rs 6.95 crore
British super luxury carmaker Rolls-Royce has recently launched its first-ever SUV, the Cullinan in India at a whopping Rs 6.95 crore (ex-showroom). The Cullinan comes with a flamboyant design language and offers a feature-packed interior.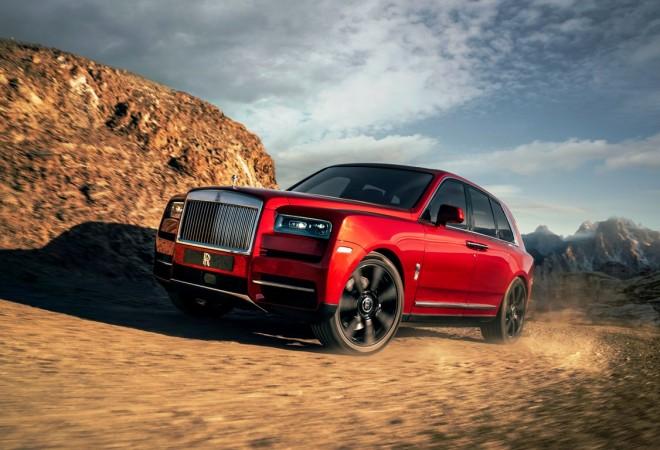 Cullinan is powered by a 6.75-litre, twin-turbocharged V12 petrol engine that produces 563bhp and 850Nm of torque. The SUV also comes with a limited top speed of 250kmph.
Bentley Bentayga- Rs 4.12 crore
Fellow British carmaker, Bentley Motors launched its first SUV model, the Bentayga back in April 2016 for an ex-showroom price of Rs. 3.85 crore. The SUV now costs nearly Rs 4.12 crore ex-showroom.

Bentayga is powered by an all-new twin-turbocharged 6.0-litre V12 TSI engine that develops 600bhp, mated to a ZF eight-speed automatic transmission. The SUV sprints 0-100kmph in 4.1 seconds before hitting a top speed of 301kmph.
Range Rover SVAutobiography- Rs 3.99 crore
Range Rover SVAutobiography is the most luxurious SUV of the Land Rover fleet and it is priced at Rs 3.99 crore for petrol (5.0-litre) powered version and Rs 3.87 crore for diesel (4.4-litre) powered version in India.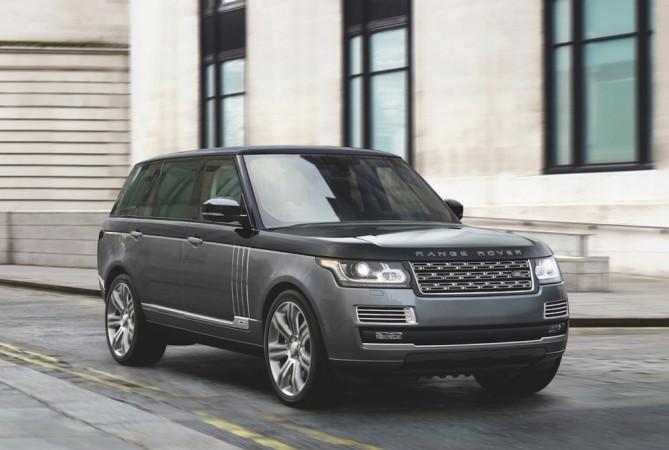 The SVAutobiography boasts of rear executive class-comfort seating, a power-deployable centre console, premium veneer finishers and multiple seating variations including a 24-way 'hot-stone' massage seats up front.
Lamborghini Urus- Rs 3.00 crore
Italian sportscar maestros Lamborghini launched the world's fastest SUV, Urus, for an ex-showroom price of Rs 3 crore (ex-showroom) in January 2018. Lamborghini calls it the world's first Super Sports Utility Vehicle (SSUV) for its mind-bending specs.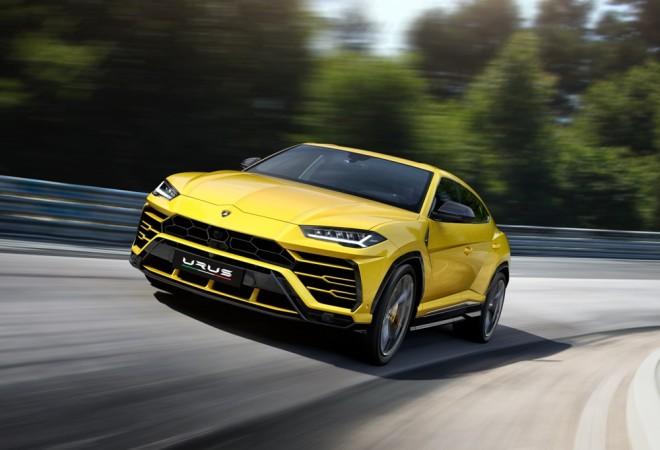 The Urus is powered by a 4.0-litre twin-turbo V8 engine that develops 641bhp of power, mated to a ZF eight-speed automatic gearbox and the power is channelled to all four wheels. Urus can sprint from 0 to 100kmph in 3.6 seconds, goes 0-200kmph in 12.8 seconds and comes with a top speed of 305kmph.
Lexus LX 570- Rs 2.33 crore
Lexus India now offers a petrol engine variant of its flagship SUV christened LX 570. The LX 570 is powered by a 5.7-litre V8 petrol engine that develops 362bhp and 530Nm of peak torque mated to an 8-speed automatic transmission.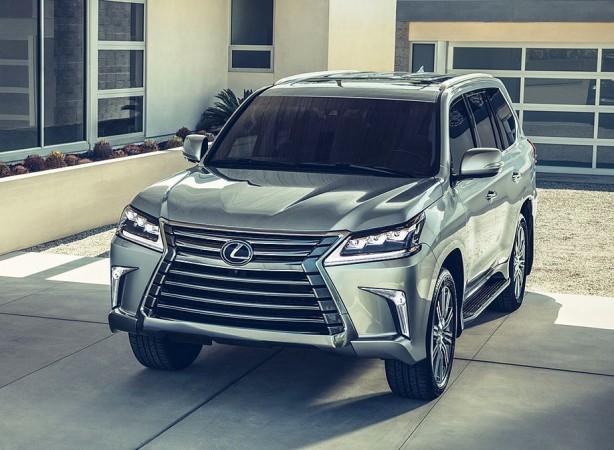 The LX 570 can sprint from zero to 100kmph in just 7.7 seconds. This makes the LX 570 faster than the LX 450d (diesel variant priced the same). The latter requires 8.6 seconds to zoom past the 100kmph mark.
Mercedes-AMG G 63- Rs 2.19 crore
Mercedes-Benz's G-Class aka Gelandewagen or G-Wagen is often considered to be the big daddy of SUVs. The G-Class' iconic boxy and rugged design has not changed significantly since its inception in 1979, while the most recent version seems to have received a nip and tuck.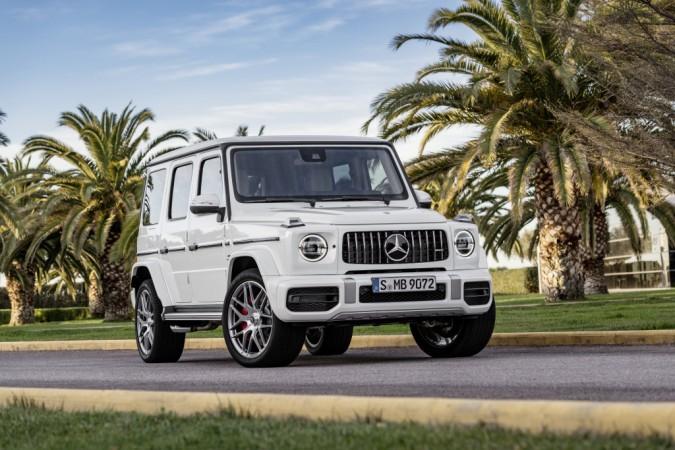 For India, the only variant from the new G-Class family is the AMG version. Priced at Rs 2.19 crore (ex-showroom), AMG G 63 is powered by a 4.0-litre V8 twin-turbo engine that develops 585bhp and a whopping 850Nm of torque, mated to an AMG Speedshift TCT 9G transmission.
The AMG G 63 can sprint from zero to 100kmph in 4.5 seconds and it has a top speed limited to 220kmph. The top speed can be increased to 240kmph with the "AMG Driver" package.
2018 Porsche Cayenne Turbo- Rs 1.92 crore
German sportscar maker Porsche has launched the third generation of the Cayenne Turbo SUV in India for a whopping Rs 1.92 crore, ex-showroom.
The new Cayenne Turbo is powered by a twin-turbo four-litre V8 engine that delivers 542bhp and 770 Nm of peak torque. The new Porsche Cayenne Turbo accelerates from zero to 100kmph in 4.1 seconds while an optional Sports Chrono Package reduces this time to 3.9 seconds. The SUV also has a top speed of 286kmph.