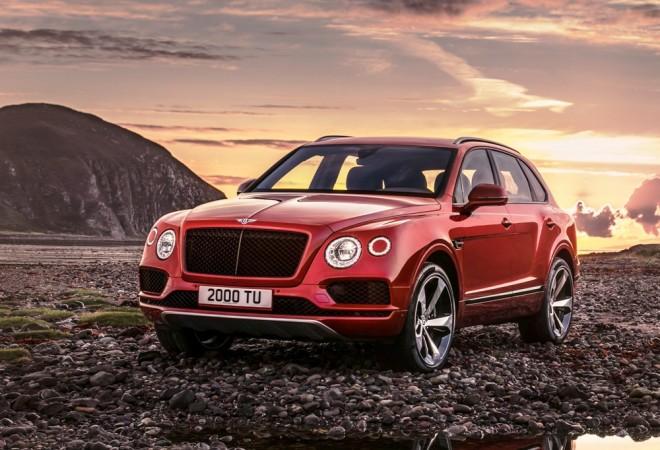 New Bentley Bentayga variant draws power from a 4.0-litre, twin-turbocharged V8 petrol engine.
The V8 mill features cylinder deactivation technology for better fuel efficiency.
Priced around Rs 34 lakh cheaper than flagship Bentayga W12 that costs Rs 4.12 crore.
British luxury carmaker Bentley Motors in association with Exclusive Motors, the official Bentley Motors partner in India, has launched V8 diesel engine-equipped Benatyga SUV at Rs 3.78 crore, ex-showroom Mumbai.
Bentley Motors had launched the W12 engine equipped Bentayga in India in April 2016 for Rs 3.85 crore. Bentley Bentayga W12 now costs around Rs 4.12 crore (ex-showroom Mumbai) and that means the new Bentayga V8 is cheaper by around Rs 34 lakh.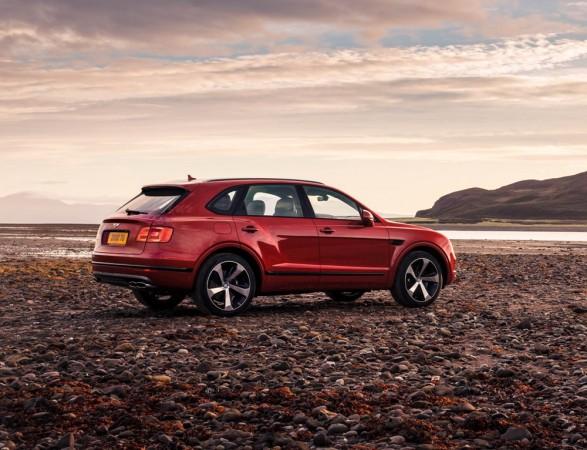 At the heart of the latest Bentayga model is a new-generation 4.0-litre, twin-turbocharged V8 petrol engine that develops 549hp of power and 770Nm of torque. The power and torque figures are down by 59hp and 130Nm, respectively when compared to the Bentayga W12's output.
Mated to the eight-speed automatic gearbox with permanent all-wheel drive, the V8 mill can propel the Bentayga from standstill to 100kmph in 4.5 seconds before hitting the top speed of 290kmph. The Bentayga W12, on the other hand, requires only 4.1 seconds to reach 100kmph speed and it also has better top speed figure of 301kmph.
Bentley Bentayga V8 comes with a range of 746km on a full tank (85 litres). The V8 mill features cylinder deactivation technology. The feature will de-activate four of its eight cylinders in suitable conditions, without compromising the drive and it will provide better fuel efficiency in return.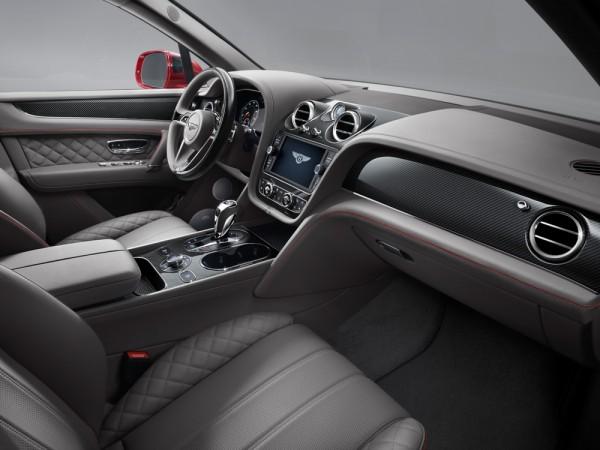 The new Bentley Bentayga W12 and V8 variants have identical exterior and interior. The Bentayga V8 boasts off Red coloured brake callipers for the front and rear as standard. The callipers are painted in special, high-temperature resistant Tornado red paint.
A purposeful black and chrome grille at the front, twin-quad exhaust pipes and optional carbon-ceramic brakes, reveals more of the Bentayga's sporty character. The luxury SUV is offered in the choice of 11-wheel designs, including an all-new 22-inch five-spoke wheel with black painted and polished finish.
On the inside, the Bentayga V8 gets a high-gloss carbon-fibre finish replacing traditional veneer surfaces. A wood and hide steering wheel and a new rich red leather are the other new additions.