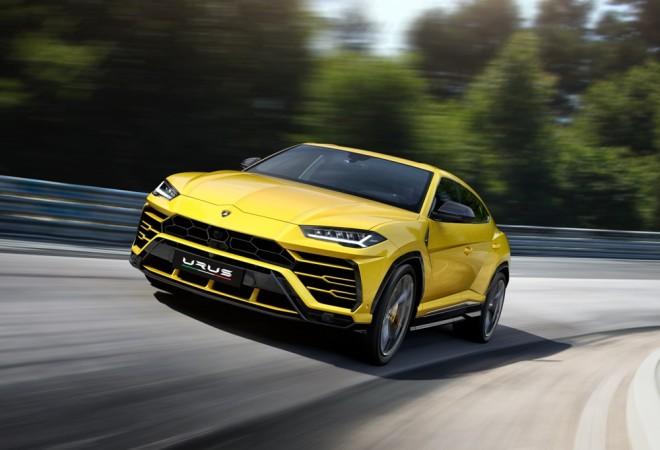 Italian sportscar maestro Lamborghini has launched what could be the aptest product for SUV lovers in India. The Sant'Agata Bolognese carmaker has brought in its latest and world's fastest SUV, Urus, for an ex-showroom price of Rs 3 crore.
It's Lamborghini and you cannot expect a run-of-the-mill SUV from them. The SUV which the carmaker calls world's first Super Sports Utility Vehicle (SSUV) comes with mind-bending specifications. Under the hood, the mammoth is powered by a 4.0-litre twin-turbo V8 engine that develops 641bhp of power at 6,800rpm and 850Nm between 2,240-4,500rpm. The powertrain is mated to a ZF eight-speed automatic gearbox and the power channelled to all four wheels with active torque vectoring and four-wheel steering for perfect handling.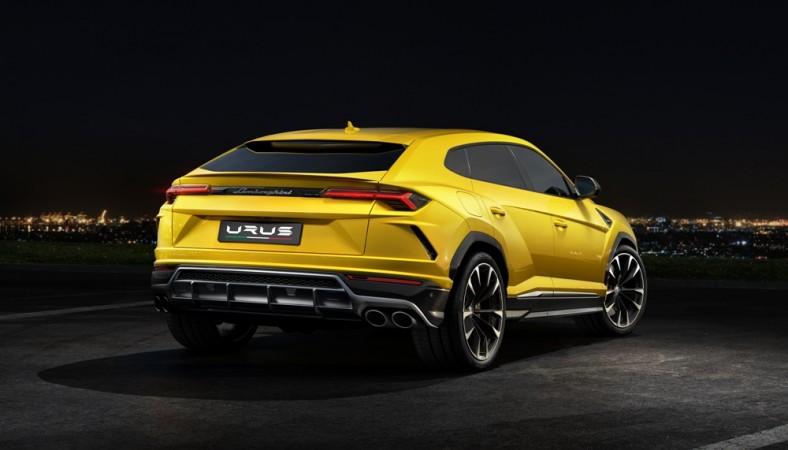 Urus can sprint from 0 to 100kmph in 3.6 seconds, goes 0-200kmph in 12.8 seconds and comes with a top speed of 305kmph. That makes it the fastest in-production SUV in the world, beating Bentley Bentayga, which has a top speed of 301kmph.
Speed is not the only forte of Urus as it is an SUV at the end of the day. The off-road capabilities of Urus are promised with a range of driving modes: Strada, Sport, Corsa, Sabbia (Sand), Terra (Off-Road) and Neve (Snow). It also flaunts adaptive air suspension that raises and lowers the SUV from 158mm to 248mm to suit conditions.
The Lambo SUV measures 5,112mm in length, 2,016mm in width and 1,638mm in height, with a wheelbase of 3,003mm. The company also claims it has a kerb weight of less than 2,200kg. All these numbers make Urus an ideal off-road toy.
On the design front, Urus comes with an aggressive and extravagant stance in line with company's sportscars like the Aventador or the Huracan. The chiselled fascia, slim headlights, and coloured accents in the grille give an unmistakable Lambo character. At the rea, the coupe-ish sloping of the roof broadens at the base in line with Lamborghini historic models like the Countach and the Murciélago. The rear diffuser is integrated double round exhaust pipes.
Inside the cabin, Urus gets a hexagonal theme throughout the interior. In parts such as air vents and door handles, cup holders and airbag modules the hexagonal inlay is evident. The similarly-styled flat-bottom steering wheel and a red starter button are carried over from the sports-car range. Urus also flaunts a digital instrument cluster.