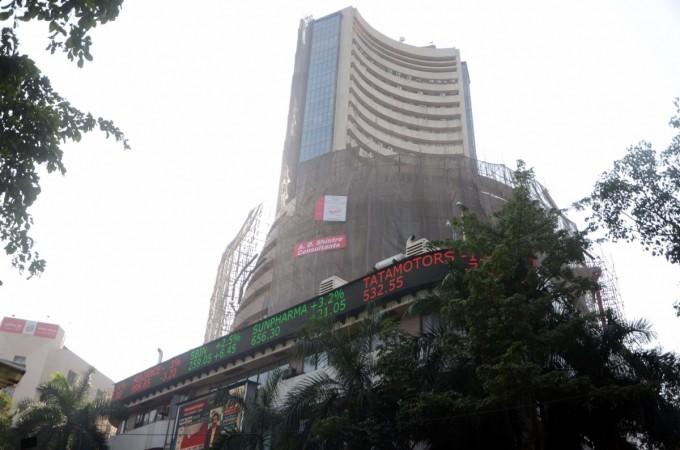 After rallying for three consecutive days, benchmark indices BSE Sensex and NSE Nifty closed with small losses on Friday that saw India's second-largest software services exporter Infosys declare its December quarter (Q3) results. The stock closed 2.49 percent lower at Rs 975.
India's foreign exchange reserves fell $1.14 billion to $359.15 billion for the week ended January 6, 2017, led by a sharp decline of $1.39 billion in gold reserves to $18.58 billion, according to the Reserve Bank of India's weekly statistical supplement released on Friday evening.
The BSE Sensex closed 9 points lower at 27,238 while the NSE Nifty ended at 8,400.
Read: Infosys Q3 net profit rises 7%; company lowers dollar revenue guidance
"There was profit booking in the market after a rally of 2% in the last three consecutive days. Both Asian and European markets gained but poor guidance by Infosys offset the market rally. Infosys lowered the CC revenue growth guidance from 8-9% to 8.4%-8.8%," brokerage Motilal Oswal Securities Ltd. (MOSL) said in a note.
From a sectoral viewpoint, tech, auto, power and cement stocks saw profit-booking, while select FMCG, pharma and banking stocks gained, the brokerage added.
The BSE Information Technology index was down 1.89 percent on Friday, with TCS dropping 3.90 percent to Rs 2,252, Wipro closing almost flat at Rs 428 and Tech Mahindra bucking the trend with a gain of 1.58 percent to end at Rs 489.
Read: TCS Q3 net profit rises 11%, income up 9%
Coal India Ltd (CIL) gained 0.70 percent to close at Rs 315; the stock has appreciated 5 percent in four trading sessions since January 10 on news that the company's board could consider increasing coal prices at its board meeting on January 17, 2017.
SpiceJet shares closed 2.50 percent at Rs 65 on news that it will be buying 205 aircraft from Boeing. Another significant development on Friday was the public issue of Bombay Stock Exchange that will open on January 23 and close on 25.
Read: BSE IPO: All you need to know
Gold prices gained Rs 200 to close at Rs 29,450 per 10 gm while silver lost Rs 300 to end at Rs 40,950 per kg on Friday. The Indian rupee closed at 68.16 to the US dollar, a fall from Thursday's close of 68.08.
Bored of reading business mumbo-jumbo? Then read these stories:
Dabboo Ratnani Calendar 2017: Disha Patani goes topless, SRK flaunts rugged look [PHOTOS]
Jallikattu supporters target actress Trisha
Watch Jallikattu and decide if the bull-taming event deserves to be held at all