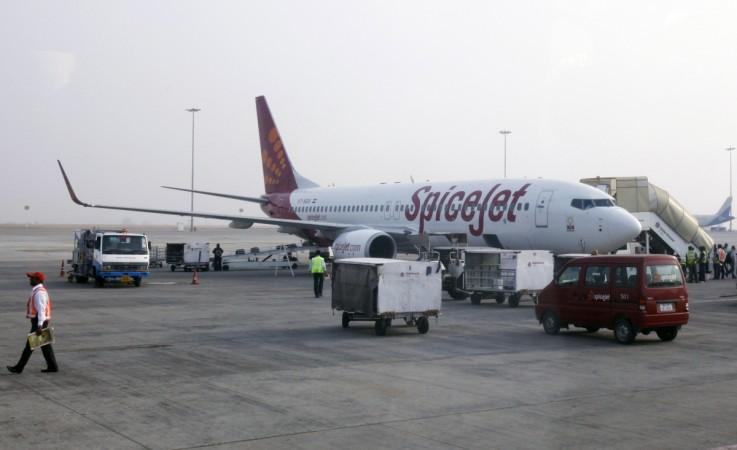 In what is said to be one of the biggest deals in India's aviation history, SpiceJet, India's low-cost carrier has confirmed its plan to purchase 205 Boeing jets for $22 billion (about Rs 1.5 lakh crore) from the US-based aircraft manufacturer.
With the deal, SpiceJet is seeking to win the market share from its dominant rival -- IndiGo Airlines. The deal, which includes 100 firm 737 Max 8 jets, will build on an existing order for 55 aircraft, the carrier said in a statement on Friday.
Also read: Boeing strikes big deal with SpiceJet for 92 Boeing 737 jetliners
Additionally, the airline also has the option to buy 50 more wide-bodied aircraft. With this, the total order stands at $22 billion at the listed price.
"SpiceJet's new order underscores it's drive to compete more effectively in India's cut-throat low cost travel market. The deal for up to 205 737MAXs will certainly put it on par with Indigo for domestic dominance and the added range of the 737MAX fleet will allow SpiceJet to open up routes deeper into Asia and even parts of Europe/CIS states," Saj Ahmad, chief analyst at StrategicAero Research, told the International Business Times, India.
The deal is seen as a win-win situation for both the parties: The latest order could help SpiceJet become the largest airline in India (as per fleet size), as it competes with IndiGo, which controls the world's fastest-growing aviation market with 42 per cent market share. For Boeing, this deal could signal the aircraft an entry into the Indian market, which is dominated by Airbus.
Last month, SpiceJet had a market share of 12.8 per cent (according to the Directorate General of Civil Aviation).
"Our turnaround story has been one which has very few parallels in the world today and we are proud of it. SpiceJet has achieved seven consecutive quarters of profit, highest on-time performance and lowest cancellation rates; a record load factor of over 90% every month for 20 months in a row – a feat that has no parallel in aviation history," Ajay Singh, chairman and managing director, SpiceJe, said in the statement.
SpiceJet placed its first order with Boeing in 2005 for Next-Generation B737s and currently operates 32 of the B737s in its fleet besides 17 Bombardier Q400s.
The SpiceJet stock closed at Rs 65.50 on Friday, up 2.50 percent from its previous close on the Bombay Stock Exchange.