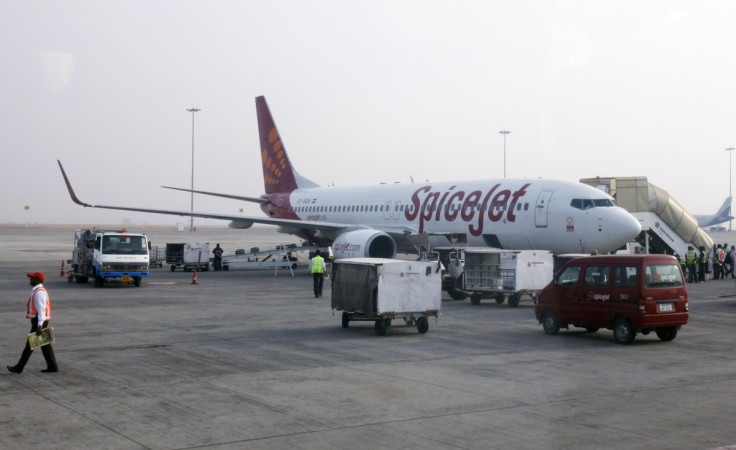 SpiceJet, India's second-largest budget carrier is expected to place an order for 92 Boeing 737 jetliners. The carrier's new order is part of its rapid expansion plan in the world's fastest-growing aviation market.
The SpiceJet-Boeing deal includes at least 50 Boeing 737 Max and another 42 single-aisle jets, which the budget carrier had ordered two years ago. The deal value is pegged at $10.1 billion as per current list prices, Bloomberg reported.
Also read: SpiceJet AGM to decide on Ajay Singh's salary, perks
The latest order will take SpiceJet's fleet size up to 141 (which stands at 49 at present). The transaction is expected to be finalised over the next few weeks. A person aware of the development told the agency that the airline may boost the total number if the final talks result in bigger discounts and other favourable maintenance contracts.
The deal would increase Boeing's presence in the Indian aviation market, which so far is dominated by its rival Airbus. Domestic carriers like GoAir, IndiGo and AirAsia India operate variants of Airbus A320. "We expect to complete the negotiations and place the order this financial year," SpiceJet was quoted as saying by Bloomberg.
The Ajay Singh-founded airline's budget carrier rival IndiGo dominates the market and has a controlling market share of 42 per cent, whereas SpiceJet's market share remains around 13 per cent.
Flight makes emergency landing at Delhi airport
In other news, a SpiceJet flight from Bengaluru made an emergency landing at Delhi's Indira Gandhi International Airport early on Friday (January 6) morning. The reason for the emergency landing was a partial hydraulic failure. All passengers and crew of flight SG136 were safe, the Indian Express reported.
The SpiceJet stock was trading at Rs 63.70 around 1:24 pm on Friday, up 0.87 per cent from its previous close on the Bombay Stock Exchange.