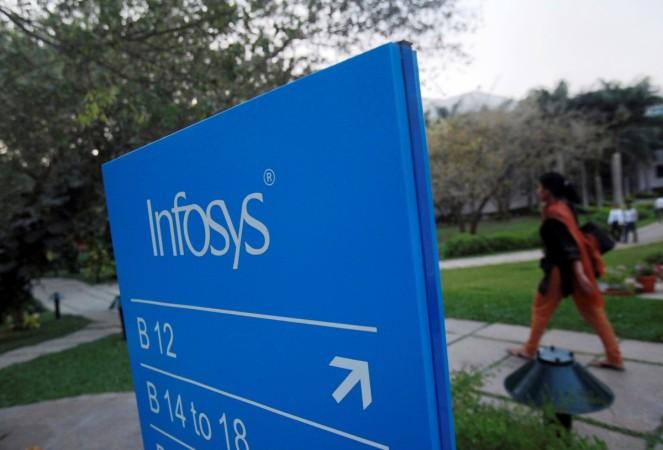 India's second-largest IT services exporter Infosys on Friday (January 13) announced a net profit of Rs 3,708 crore for the third quarter that ended on December 31, 2016, beating the estimates. The Vishal Sikka-led firm had reported a net profit of Rs 3,465 crore during the same quarter in the previous fiscal, registering a seven per cent Year-on-Year (YoY) growth.
Infosys's revenues rose 8.6 per cent YoY to Rs 17, 273 crore when compared to Rs 15,902 crore in the corresponding quarter last fiscal, the company said in a regulatory filing to the Bombay Stock Exchange (BSE). In dollar terms, revenues grew six per cent to $2,551 million for the December quarter, while the net profit stood at $547 million.
Also read: Infosys Q2 net profit rises 6% YoY
Infosys revised its full-year revenue guidance to 8.4-8.8 per cent from eight-nine per cent in constant currency terms but lowered its dollar revenue guidance to 7.2-7.6 per cent from 8.6-9 per cent.
Following the Q3 results, the Infosys stock was trading at Rs 994.90 around 9:44 am on Friday, down 0.51 per cent from its previous close on the BSE.