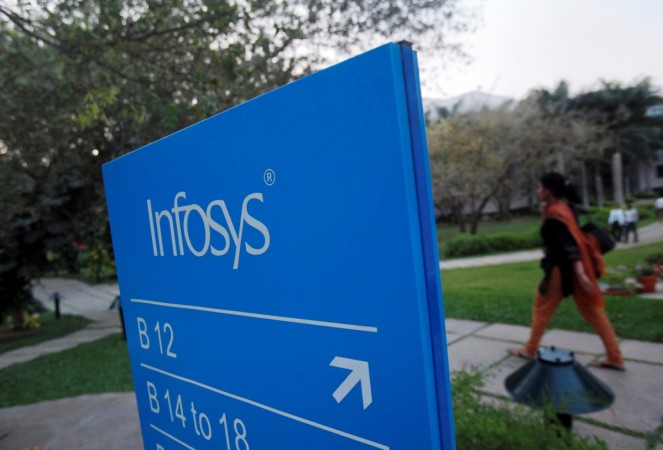 Infosys revised its FY2017 revenue guidance in constant currency terms for the second time in three months, considering near-term business outlook, even as it reported 6.1 percent growth in net profit to Rs. 3,606 crore on a year-on-year (YoY) basis. The Bengaluru-based company's net profit was Rs. 3,398 crore in the corresponding quarter last year and Rs. 3,436 crore in the June quarter.
The company slashed revenue guidance for the current fiscal to 8-9 percent from 10.5-12 percent given after it declared results for the June quarter, from the earlier 11.5-13.5 per cent.
"While we continue to navigate an uncertain external environment, we remain focused on executing our strategy and increasing momentum of our software plus services model. Considering our performance in the first half of the year and the near-term uncertain business outlook, we are revising our revenue guidance," Vishal Sikka, CEO of Infosys, said in a statement.
Revenues rose 10.7 percent YoY to Rs. 17,310 crore from Rs. 15,635 crore and 3.1 percent on a sequential basis from Rs. 16,782 crore. The Q2 volume growth stood at 4 percent.
In dollar terms, revenues grew 8.2 percent to $2,587 million and 3.5 percent on a sequential basis while net profit stood at $539 million.
EPS, Dividend
The company declared a dividend of Rs. 11 per equity share and will be paid on Oct. 26, 2016. The earning per share (EPS) for the quarter was Rs. 15.77.
Following the announcement of results, the Infosys stock was trading at Rs 1,018. 50 at around 9:55 a.m on Friday, down 3.19 percent from its previous close, on the Bombay Stock Exchange.
The downward revenue guidance was on expected lines and was hinted by Vishal Sikka last month during an analysts' call.
The company recruited 2,779 employees on a net basis to take the headcount to 1,99,829 employees as of Sept. 30, 2016.
Infosys added 78 clients during the September quarter, taking the total number of active clients to 1,136 as of Sept. 30, 2016.
Infosys is the second IT services company to report its second quarterly result for FY2017 after TCS.
#InfosysQ2FY17 INR: Net profit at Rs. 3,606 crores; YoY growth of 6.1%

— Infosys (@Infosys) October 14, 2016
#InfosysQ2FY17 Volume growth was 4%; blended pricing increased by 0.7% in constant currency — Infosys (@Infosys) October 14, 2016