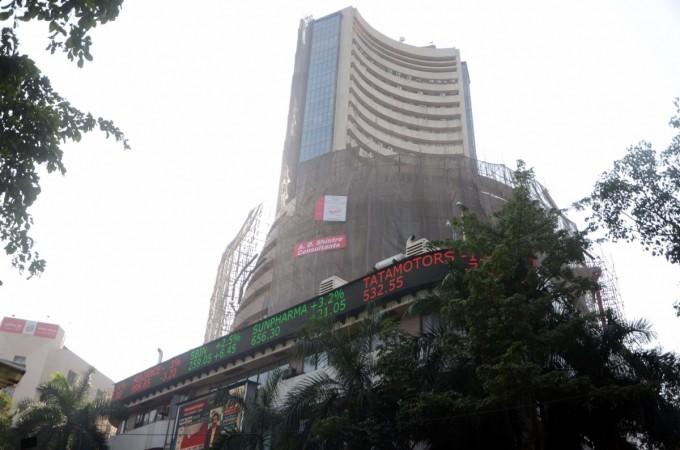 Renewed fears of a clamp down on the misuse of H-1B visas that is likely to raise costs for Indian IT software services companies hit Infosys, Wipro, TCS and Tech Mahindra stocks on Friday. Most of the IT companies closed with a fall of two to five percent, though the BSE Sensex declined 0.44 percent.
The proposed legislation — Protect and Grow American Jobs Act — seeks to provide for a minimum salary of $1,00,000 from the current $60,000 to H-1B visa holders, in an indirect bid to encourage local hiring.
The proposed Bill is part of the efforts by United States President-elect Donald Trump to ensure that locals do not lose out to outsiders when it comes to jobs.
However, fears of a spike in costs for Indian IT companies seem to be misplaced, according to an analyst.
"The proposed Bill to hike the minimum wage for foreign workers in the US who hold H1B visa from $60,000 to $100,000 may not have a significant impact as they already pay between $75,000-80,000 to the employees with 0-2 years experience and for manager level with more than five years of experience the wage is usually above $100,000," Pareek Jain, head of HfS Research India, told the Business Standard.
Infosys closed 2.50 percent lower at Rs 971, Wipro lost 2.18 percent to end at Rs 469 and TCS dropped 2.18 percent to Rs 2,283. The BSE Information Technology index closed 2.54 percent lower.
Protect and Grow American Jobs Act
The legislation, introduced by Congressman Darrell Issa (R-Calif.) with the help of Congressman Scott Peters (D-CA), is aimed at what could be described as America's way of going swadeshi and shun globalisation.
Besides raising the minimum annual salary payable to those holding H-1B visa holders, the Bill also seeks to remove the Masters Degree exemption, both aimed at reducing the "abuse" of the work permit by foreign companies. Indian IT companies accounted for about 70 percent of all H-1B visas issued by the US in 2015.
Indians corner lion's share
In fiscal 2015 (October 1, 2014 to September 30, 2015), Indians got almost three-fourths of all H-1B visas issued by the US government.
"Indian citizens receive almost 70 percent of all the H-1B visas issued worldwide. Overwhelmingly, Indian applicants are the ones who are successful in qualifying for these visas," the IANS quoted Michele Bond, US Assistant Secretary of State for Consular Affairs, as saying in August last year.