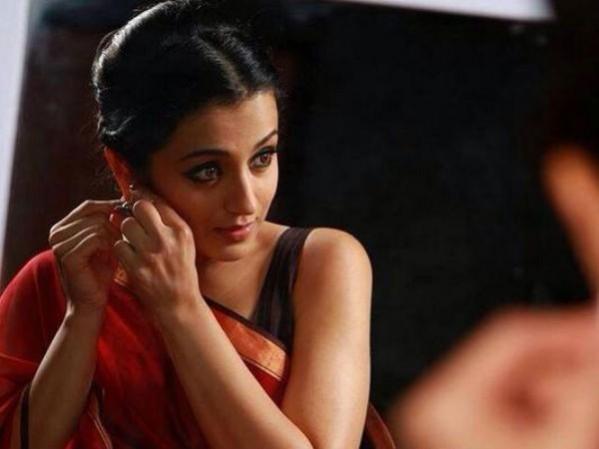 Actress Trisha Krishnan has been attacked by pro-Jallikattu folks for her association with PETA (People for the Ethical Treatment of Animals). Social media is targeting her for not extending support to the traditional sport of Tamil Nadu.
The actress is a Goodwill Ambassador of PETA and has been silent on the ongoing debate over the ban on Jallikattu. They accuse Trisha of not being grateful to Tamil Nadu, which made her what she is today. They demand her to respect their sentiment by supporting the bull-taming game.
Twitterati have trolled her and abused her using foul language. There is also a report, which claims that the shooting of her film is being stalled by protesters.
The report adds that a political party and the supporters of Jallikattu thronged the sets of her movie Garjanai in Karaikudi in Sivagangai district and disrupted the shooting. Slogans were raised against her and they demanded her to withdraw her support to PETA.
Garjanai is directed by newcomer Sundar Balu.
#Trisha sexy is against our feelings. Omg. Can't tolerate it. Ignore all her movies. How dare she talks against #jallikatu.

— Yoganand (@yogiyoganand) January 13, 2017
Jallikattu is a traditional event held in Tamil Nadu as a part of Pongal celebrations-a practise that has existed for over 2,000 years. However, the Centre in 2011 banned the sport taking the safety of public and the animals involved in the sport into consideration.
PETA was one of the few organisations, which demanded the ban on Jallikattu. Many celebrities, including Kamal Haasan, Dhanush, Sivakarthikeyan, Simbu and Vishal have given their support to Jallikattu.