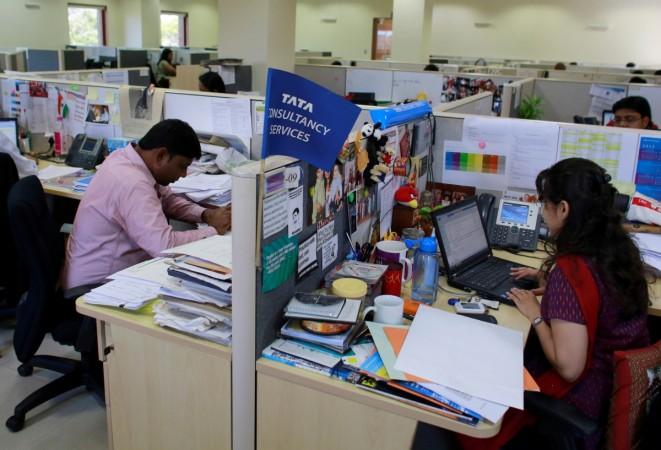 Tata Consultancy Services (TCS), India's largest IT services exporter, has reported upbeat results for December quarter (Q3), beating estimates. The company's consolidated net profit rose 10.9 percent to Rs 6,778 crore from Rs 6,110 crore in the corresponding quarter last financial year. On a sequential basis, the growth is 2.9 percent from Rs 6,586 crore in the September quarter.
Total income at Rs 29.735 crore in Q3 marks an increase of 8.7 percent YoY and 1.5 percent sequentially, according to the company's regulatory filings to the BSE on Thursday. Digital revenues accounted for 16.8 percent of the total revenues and grew 30.8 percent YoY.
Read: Infosys, Wipro, TCS, Tech Mahindra plunge over fresh H-1B visa fears
Tech Mahindra, HCL Tech likely to outperform Infosys, TCS and Wipro in revenue growth
In constant currency terms, income rose 2 percent to $4,387 million.
The bank declared the third interim dividend of Rs 6.50 per equity share of the face value of Re 1 each. TCS has fixed January 24, 2017 as the record date for the purpose and will be paying dividend on February 1, 2017.
The company's CEO and MD, N Chandrasekaran attributed the performance to "operating strategy".
"The resilience of our business model and strength of our operating strategy has been brought to the fore by our performance in Q3, traditionally a quarter of weak demand. Our strengths in Digital, Platforms and Cloud as well as our deep knowledge of the customers' domain are driving our ability to play a strategic role and make a holistic impact on the business," he said in a statement.
At the end of the quarter, the company had 3,78,497 employees, of which 34.6 percent were women, an all-time high.
The results were declared after the end of trading on Thursday. The TCS stock closed at Rs 2,343 on the BSE.
Infosys will be declaring its Q3 results on Friday (January 13) and Wipro on January 25.