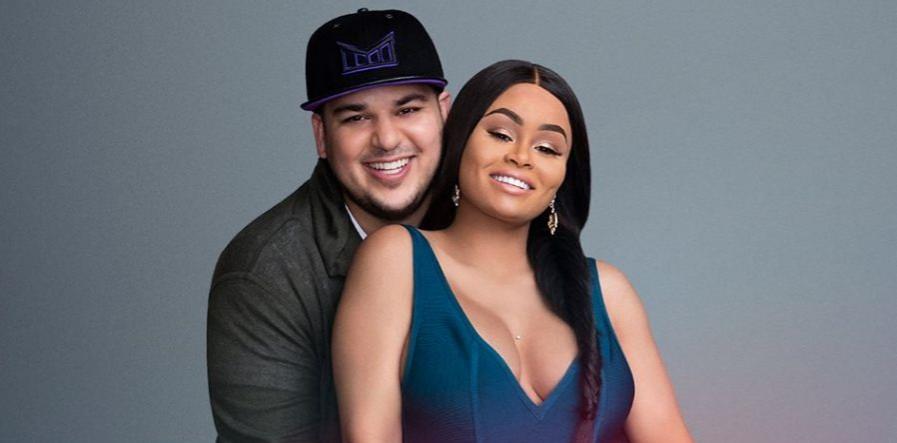 Pregnancy rumours and false claims in memoirs laters, the Kardashians and Jenners are now filing new lawsuits. Rob Kardashian claims ex-fiance Blac Chyna attempted to choke him with a iPhone cord at younger sister Kylie's home last December.
Both he and Kylie are suing Chyna for battery, assault and vandalism. The Blast first reported about the lawsuit.
Also read: Rob Kardashian absent on KUWTK 10th anniversary special: What is he up to post feud with Chyna?
The complaint filed on Wednesday has Rob and Kylie claiming they were forced to take the legal way against Chyna as they had "endured several months of injuries" after "deliberate attempt to extort the Kardashian family for her own monetary gains" by Chyna.
People.com also obtain a copy of the complaint, which claims the relationship and decision to have a baby with Rob was "nothing short of an outright fraud to shake down the Kardashian family" on Chyna's part. In the complaint, they also branded Chyna a stripper who "created a reputation as a money-hungry, shameless pseudo-celebrity".
Rob has spread out the entire incident in court documents, where he states that Chyna "became extremely intoxicated on drugs and alcohol and physically assaulted" him on December 14, 2016.
From "conferencing his friends on FaceTime" to "carelessly playing with Rob's gun unaware if the gun was loaded or if the safety was on," he has detailed it all.
Rob also alleges that later the same night, Chyna "lunged towards Rob with an iPhone charging cable and attempted to strangle [him] with the cord around his neck." He claimed he "was able to escape her grasp, however he suffered injuries to his neck" while she "chased after Rob and repeatedly struck him in the head and face."
The complaint adds: "Chyna pursued Rob outside the house as [he] tried to escape in his Bentley." This was after she threw "a nearby chair at Rob's car, causing damage to the vehicle and also used a metal rod to injure Rob," claimed the comlaint.
Robert also said he has concrete proof of the injuries to support his statement.
People reached out to a source close to Chyna, who raised some pretty valid points. "It makes sense on their part to come up with a counter-claim for the very real claim made against him," they said.
"Revenge porn, posting naked pictures to 9 million people across the world – none of that compares to an altercation that they got into at Kylie's house. They're so miles apart and it really distracts from the real sexual and domestic abuse that took place," said the source.
From Rob's Snapchat history, the source also cleverly deduced that this fight was around their December breakup. "This all happened before Christmas. If he had an issue in December he should have raised that," said the insider. Rob and Chyna had also made up by December.
Apart from the damage claims from Kylie's house – which are reported to be over $100,000 — Rob also claimed that Chyna "terrorised Kylie by telling her to get tests for sexually transmitted diseases, because Kylie was dating Tyga who was the father of Chyna's first child, King Cairo."
She allegedly also "would threaten to beat up Rob's sisters and was disrespectful towards Rob's mother Kris."
Kylie spoke up about it, revealing: "My mom calls me to kind of keep me informed on what was going on in my home, and apparently Chyna threw something at my television that I left there. It's a little disrespectful, and I wouldn't do that to someone else's home."
The siblings are suing Chyna not only for injuries and home damages but also for causing an end to Chyna's talent agreement with E! Network.