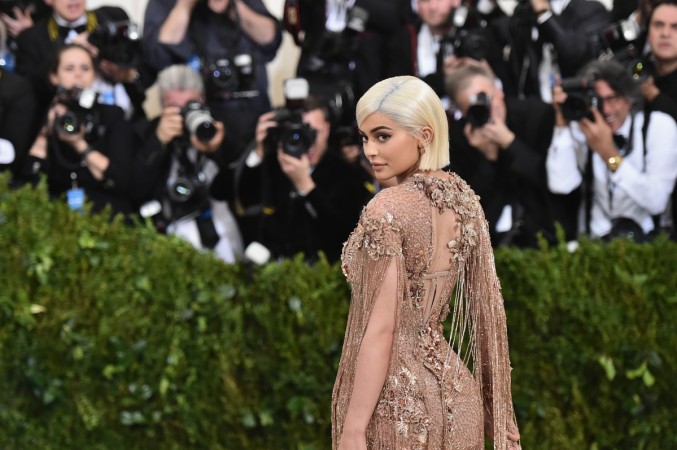 Kylie Jenner has made it to headlines again after news of her pregnancy was released by TMZ. From her mother Kris Jenner coyly evading questions on the topic to fans curating the wildest theories about her pregnancy, the latest update is that she has apparently indulged in wedding planning too!
Trust Kardashians to totally blow the media over with their life updates, which are always nothing short of extraordinary. And radical too! Kylie, 20, who had reportedly broken up with ex-beau, Tyga, 27 because she felt she was "too young to get serious", has been dating Travis Scott, 25 only for a few months now.
Also read: Keeping up with Kris Jenner's 'momager' skills
Guess time doesn't really matter when the person is right, because despite insiders reporting that her family feels she's too naive to be a mother, Kylie has apparently never been happier. And now the allegedly pregnant makeup mogul wants to marry Travis! But when exactly, is the question frustrating us.
According to Hollywood Life, Kylie is all geared up, planning for a fabulous wedding. However, knowing how Kardashians adore doing everything with a bang, will the wedding be before the baby is born or after?
"Kylie wants an amazing wedding and wants to be married as soon as she loses all of her baby weight," said the source close to the reality TV show star, to HollywoodLife.com, exclusively. "She wants her child to have a father that is always there and someone that will make their relationship forever."
"She has seen her family and her exes deal with heartache and broken homes and she wants to have the family life that is a success," added the source. "So to be married is something she wants very soon and she will be very excited for Travis put a ring on it."
While fans and followers are super thrilled and psyched about the youngest of the Kar-Jenner clan expecting a baby girl in February, they can't help speculate and come up with wild fan theories. Well, nothing is too wild when it comes to the Kardashians.
Coincidentally enough, Kylie is due around the same time as her half-sister and reality TV icon, Kim Kardashian West, who is expecting her third child via surrogacy. On the other hand, Kylie's ex Tyga posted a screenshot of TMZ's news about Kylie's pregnancy, claiming "hell nah that's my kid".
So what is it? Could Kylie be Kim's surrogate? Could Tyga be the father of the baby? Will Kylie wait til she sheds the baby weight and should we expect the quintessential spring wedding?
The questions have flooded social media like a storm; basically, like any news from the Kardashian-Jenner clan does. Surprisingly enough, the family has kept calm and quiet about it. Kylie and Travis are yet to confirm anything officially in public yet, but insiders and sources assure that the news is legit.
Here's looking forward to one more Kardashian/Jenner to keep up with. And hoping we get all the exclusive sneak-peeks into the lavish rumoured upcoming wedding!