Rob Kardashian and Blac Chyna surely love their daughter Dream Renée Kardashian. They could be willing to do anything to make her happy.
Will Keeping Up With The Kardashians star rekindle the romance with the former stripper for his little angel? People close to the reality star claimed that he is not looking forward to a reunion with his baby mother mainly because he is deeply hurt with her moves against him.
"Rob is totally over Blac Chyna now and has no desire to see her try to be sexy in Belly's "P.O.P. (Power of P***y) video. When given the opportunity to see Blac strut her stuff, Rob was like, 'No thanks, I have been there and done that, I am over it.' Blac has caused Rob too much grief in his life and he is trying to move on and put their past behind him," a source told Hollywood Life.
Also read Blac Chyna's mom calls Caitlyn Jenner 'a man' in nasty abusive rant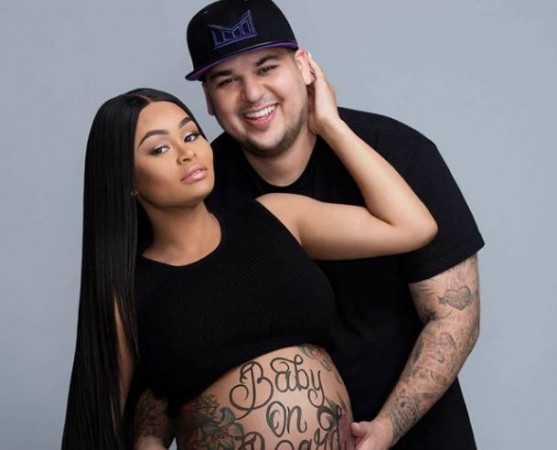 The music video will be featured in the Palestinian-Canadian recording artist's upcoming project, titled Glorious. It shows the 29-year-old American model exhibiting her eye-popping curves in lacy lingerie set that is accompanied with a white fur coat.
Meanwhile, an industry insider claimed that Chyna wants to focus on her music career with the help of Belly's P.O.P. while sending a strong message to her former lover. "She hopes Rob realises how good he had it with her. He messed up something that could have been huge for them," the source said.
Rob and Chyna apparently pushed back their court hearing shortly after decided to get a restraining order against her baby daddy. The former stripper is rumoured to be in a relationship with R&B singer Mechie. The duo was spotted together at various places by some of their fans.