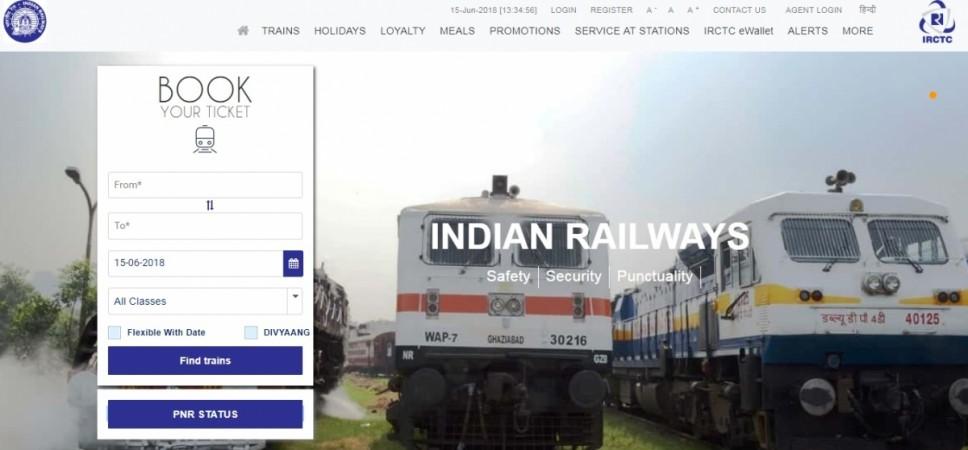 As the modernisation of the Indian Railways continues, the rail service has now launched a new service through popular messaging service WhatsApp in a partnership with MakeMyTrip.
The new service will provide a live status update of all trains through WhatsApp, as well as other features such as train timings, booking status, cancellation, platform information all through the messaging service. It will replace the older, more cumbersome method of having to call 139 or trawl through the internet to get information.
To take advantage of this new method, passengers will have to save the MakeMyTrip number +917349389104 and then message via WhatsApp the train number. The service will then automatically send the details of the respective train. However, it is not expected to be as instant as messaging a friend, the service can take up to 10 seconds if the server is not busy. If it is loaded, however, users will have to wait for a while till their message reaches the server (you will see two blue ticks) in order to get a response.
Railways Minister Piyush Goyal also launched a new facility to enhance the service of the Indian Railway Catering and Tourism Corporation (IRCTC). All trains with onboard pantries will have an IRCTC manager who will be the single point of contact for all food-related complaints. The manager will have a reserved berth onboard the train and will report to the Train Captain at the origin station while providing live feedback to the IRCTC in case any complaint is lodged.
After a report on the massive delays experienced by commuters, the Railways has also revamped the schedule of around 200 trains. As per the report, since the 77.4 per cent rate in 2014-15, punctuality rates of the Railways have fallen to 76.69 per cent in 2016-17, and 71.39 per cent in 2017-18.
The moves are all part of the Railways grander scheme to offer a better and technology-driven service for all passengers under the Modi government. To improve the customer experience, the Railways has revamped its website earlier this year with a cleaner and more modern look.
It is also considering selling all its data to a third party or tying up with third-parties to better provide services to travellers while monetising its millions of terabytes of data.