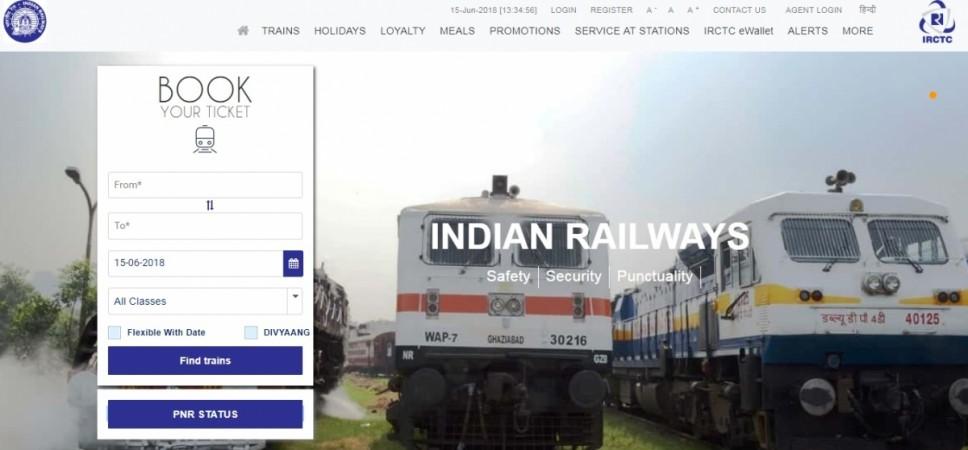 The Indian Railway Catering and Tourism Corporation Ltd (IRCTC) launched a completely redesigned website for e-ticketing and other features yesterday. The website was in beta testing for over two months but was finally made publicly available to all users.
The updated website comes with a brand new user interface that puts more emphasis on visual information than the old website. Fonts are cleaner and easier to read, while the website has adopted a more colourful scheme, with subheadings such as Loyalty, Trains, Meals, Holidays etc. getting their own pages with colourful banners.
The biggest advantage of the new website is that users can now check train's availability and schedules without having to log-in, a huge pain point in the past since the website tended to get stuck when logging in.
The user-friendly layout also brings several new features such as the ability to view the chance of a wait-ticket getting confirmed and better security.
The software that predicts the chance of confirmation is based on ticketing data from over two years to capture trends and historical data. As per officials, this leads to more accurate predictions as compared to other websites as the IRCTC has more data.
The next-gen ticketing website makes booking tickets faster and easier with larger icons for travel time and dates, as well as clearly-boxed information such as train details, journey dates and more. It also clearly indicates the number of available seats and the number of seats on the waiting list.
IRCTC officials said that the new website has received a very positive response from users and that it will continue to innovate and invent the service so that it boosts the latest features.
The railways have recently come under immense pressure after caterers were found to be serving low-quality food and several other issues.
Under Prime Minister Narendra Modi, government services in India have been constantly upgrading their websites under the Digital India campaign.