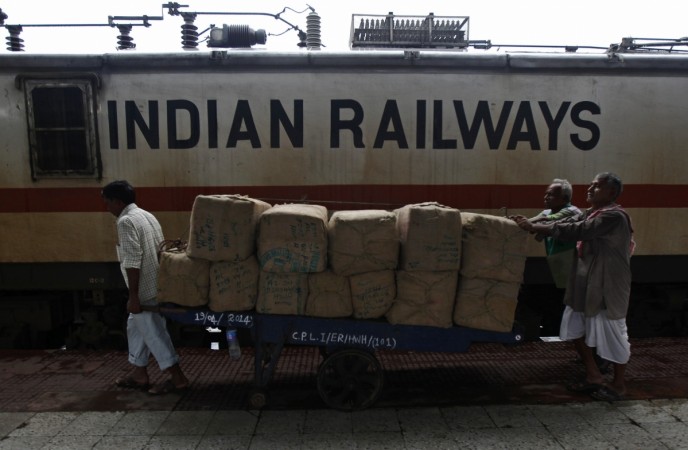 No more complaints over dirty blanket in trains! According to reports, the railways is now working on a pilot project to discontinue their supply in AC coaches in a few trains.
The recent report of the Comptroller and Auditor General (CAG) which was tabled in the Parliament picked on the railways on various issues on cleanliness and hygiene. The criticism which began with the quality of food to the untidy blankets that are being served to passengers has driven the authorities to start a pilot project to stop the supply of blankets in AC coaches.
Further, on a trial basis, the temperature in AC coaches which was reportedly maintained at 19 degrees earlier, will now be raised to 24 degrees so that the travellers don't face inconvenience without blankets, said an official.
According to report, the move to do away with blankets seems to be an economical one as the railways has to spend Rs 55 to clean these bedrolls whereas the passengers were charged just Rs 22 for it.
Railway guidelines clearly state that the blankets were to be cleaned every one to two months, which was clearly not being followed, which is the reason behind the flooding of complaints about the same.
Back in 2016, the railways had come up with a scheme whereby the travellers with confirmed ticket could book via IRCTC website for disposable bedrolls or purchase them from the railway station counters. Moreover, the passenger could take it home after the journey.
Lizard in meal
In a recent incident, a report revealed that a passenger had found a dead lizard in his meal while travelling in Poorva Express, known to be an elite train. The passenger had ordered for a vegetable biryani and found the dead reptile after having consumed a few bites from his meal.
The divisional railway manager (DRM) and other officials, who took cognizance of the matter, inquired about the passenger's health and administered treatment to him.
A CAG audit report on the catering services tabled in Parliament had observed that Indian Railways are serving food that was 'unfit' for humans. This was found after a joint inspection by CAG team and the railways that had selected 74 stations & 80 trains for the same.