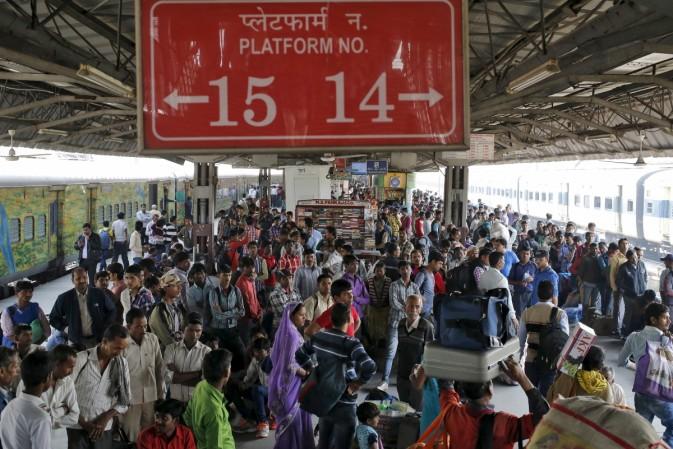 There is one organisation in India that has more data on its users than Twitter, and possibly Google and Facebook. It is the Indian Railways (IR), which is also India's largest e-commerce platform. The government's railways organisation currently has over 100 terabytes of passenger data each year, and until now that has mostly remained private.
But with privatisation being a big theme of the Modi government, things might just change. Access to so much data would be a golden opportunity that few could overlook. Railways Minister Piyush Goyal seems to agree.
Last month, the minister said the government was re-assessing the disinvestment of IRCTC. "There is huge data with the company and that is not getting captured in the valuation. We are trying to see how we can utilise that," he said.
But just how could the Indian Railways put such data to use? Apparently, a plan has been in the works for the last year or so, with Prabhu saying that the government wanted to monetise the data without compromising user privacy. Of course, there is a fine line here as the IR is a public organisation with commitments to the citizens unlike private companies like MakeMyTrip and PayTm, which also collect user data.
The government can choose to use the data to improve its own services, such as improving connectivity among high-demand routes, real-time train trackings like RailYatri and better analytics of how long tickets are likely to be available. It can also use the data to stock food and bedrolls as well as upgrade stations so that the most popular ones are better equipped to handle large crowds.
But, that is just the tip of the iceberg. Officials have been speaking with Ola and Uber on possible collaborations, and by opening up to third-parties, the options are endless. The railways can be a single platform, like PayTm that can provide an end-to-end travel experience with everything from cabs to/from the station and even hotel bookings. It can also partner with attractions such as museums and theme parks to provide tickets.
Doing so would open up the IR to be more of a platform like PayTm than a single-use service. For users, this would present a convenient one-stop-shop solution for all their travel needs. Already, the government has taken baby steps towards this, highlighting flight and hotels on its newly revamped IRCTC website.
So while the idea seems inherently a smart, bold one with positive implications for the future, the government will have to be careful to avoid a Facebook-like incident. The railway is a lifeline for many, and having their data compromised would not bode well for the service.