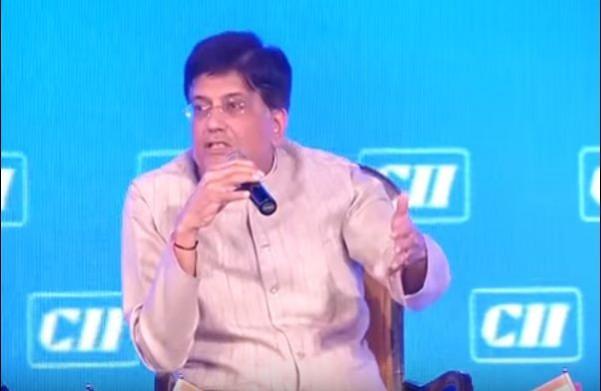 One of the most extensively operational forms of transport in the country is on its way to becoming environment-friendly. With 100 percent electrification plan proposed for the rail network, Piyush Goyal has announced that the national transporter will go green by becoming net zero carbon emitter by 2030.
The Indian Railways minister spoke at 'The Rail Contact 2018', organized by the Confederation of Indian Industry (CII) in collaboration with the Railway Board.
With the current action plans on anvil for 100 per cent electrification, coupled with renewable strategies, Indian Railways will become a net zero carbon emitter by 2030. However, it is always a team which needs to work in partnership, with a collective effort of working towards a common goal," said Piyush Goyal.
Around 1,00,000 additional wagons will be procured in the railways over the next five years, half of which will be required by Coal India Limited. Goyal further stated that the electrification has increased seven-fold during 2017-18.
The minister introduced renewable strategies of the Indian Railways on the scale of transformation and modernization, stating that the national transporter has been able to ramp up track renewal to 476 km each month.
"In the last 64 years, freight loading has increased by 1,344 percent in Indian Railways. Passenger travel in terms of kilometers has increased 1,642 percent. The total investments in 2013-14 in the capital infrastructure of the railways was slated for about Rs 460 billion, which is now made Rs 1,410 billion for the year," added the minister.
Speaking about the importance of industry participation in their mission, he quoted the co-founder of Apple Inc., Steve Jobs. "Great things in business are never done by one person. Industry participation is as much importance in our mission as to make Indian Railways the newest, finest and safest railways in the world," said Goyal.
Concerned over the difficulties in finding partners, the minister has urged the industry to help in bringing development to the railway stations under the model of public-private partnership.