Indian Railways will henceforth accept two new digital documents as proof of identity of those travelling in trains, according to a new circular that has been circulated by the Ministry of Railways.
The memo, dated June 28, 2018, says railway passengers can now show their Aadhaar and Driving Licence from the DigiLocker app when asked for identity proof while travelling by train.
The memo, signed by Railway Board's Joint Director for Passenger Marketing, Sanjay Manocha, however says that there are some restrictions to this rule.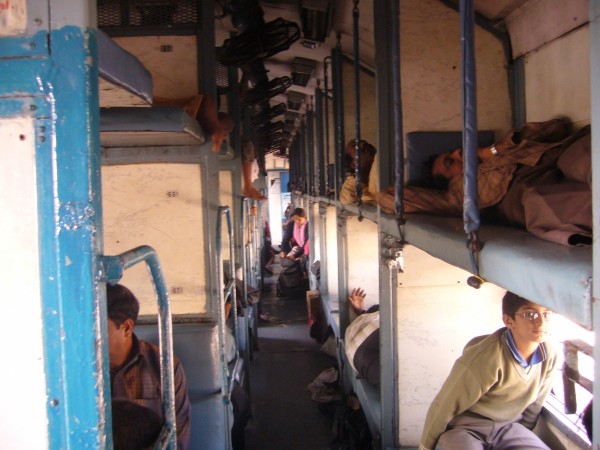 The details of the memo
The memo, a copy of which was posted online by the Twitter handle associated with the Press Information Bureau, said: "The issue regarding accepting Aadhaar and Driving Licence as valid proof of identity when presented from digital locker account of the passenger has been examined."
It added: "It has been decided that while undertaking journey in a train, if a passenger shows the Aadhaar/Driving Licence from the 'Issued Documents' section by logging into his/her DigiLocker account, the same should be considered as valid proof of identity."
The memo also said: "It is, however, clarified that the documents uploaded by the user himself/herself (i.e. the documents in 'Uploaded Documents' section) will not be considered as a valid proof of identity."
What is DigiLocker?
DigiLocker is an app created and maintained by the Union Ministry of Electronics and Information Technology.
Available both on Google Play Store and Apple App Store, it is described as "a key initiative under Digital India, the Government of India's flagship program aimed at transforming India into a digitally empowered society and knowledge economy."
It's product description on the app stores also says: "Targeted at the idea of paperless governance, DigiLocker is a platform for issuance and verification of documents & certificates in a digital way, thus eliminating the use of physical documents."
The app requires that its user first register on it, then synchronise their Aadhaar details with it. Users may then get access to documents that have been Aadhaar-seeded, including their Driver's Licence. This is what they may show during a train journey as valid proof of identity.