After his ugly, abusive spat with journalist Vickey Lalwani, Kapil Sharma's ex-girlfriend and former manager Preeti Simoes had expressed her surprise over the comedian's outrage and said that he was not in good state of mind and needs help. But one of the comedian's closest friends thinks that people are trying to prove that Kapil is mentally unstable for some reasons.
"Why are the people who made so much name fame and money from Kapil's show trying to prove he is unbalanced? Kapil is depressed, yes. He admits. He also admits to having a drinking problem. But let's not get into who are the people who have got him into this condition," the friend was quoted as saying by Bollywood Hungama.
According to reports, Kapil is currently on heavy medication and takes almost 23 pills a day. His friend and colleague Chandan Prabhakar also confirmed the reports of the comedian's deteriorating health.
But it came as a surprise to Kapil when his friend and former colleague Ali Asgar recently said that the comedian had written Preeti Simoes name on his hand. He also said that Kapil was in tears when he met him after a very long time.
While Kapil's spokesperson rubbished Ali Asgar's claims, the comedian's close friend also shot back at him and said, "As far as I know, Ali Asgar never visited Kapil. Kapil is not entertaining any visitors. And he certainly doesn't have any woman's name written on his hand foot or any other part of his anatomy."
Over the past one year, Kapil's career nosedived following his mid-air brawl with his friend Sunil Grover who became popular as Gutthi and Dr. Mashoor Gulati with Comedy Nights With Kapil and The Kapil Sharma Show. Both shows went off-air after reaching high TRP points.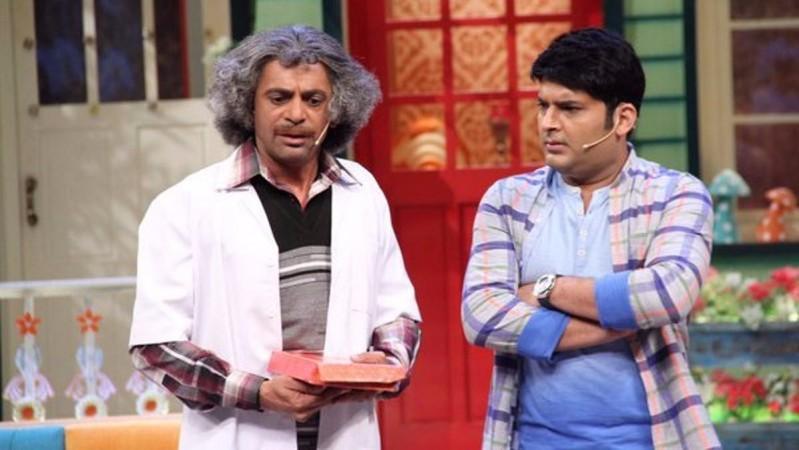 After carrying the burden of the failure of his feature film Firangi last year, the comedian vowed to come back strongly with his new comedy show Family Time With Kapil Sharma. But he failed to tickle the funny bones of the audience and soon Sony TV put the show on hold after airing only two episodes citing low TRP and the comedian's bad health.
Kapil is now hoping to bounce back soon after he takes some me time to recuperate.
"The reality right now is that I have worked very hard and I love what I do. I just need some time off and I promise you that I will be entertaining you again, as that is what I thrive on," Kapil told IANS.