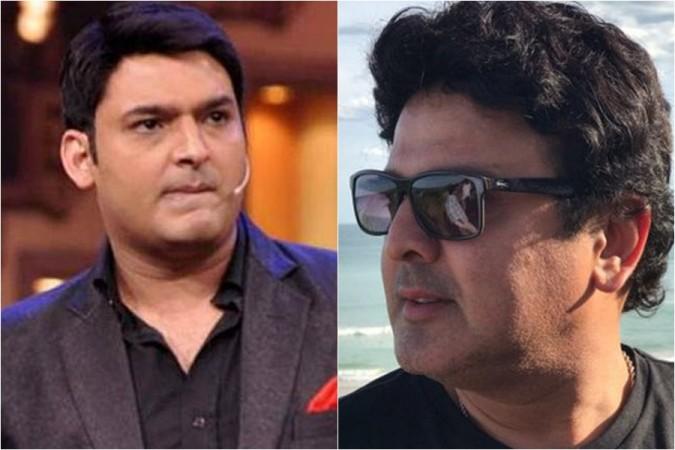 A lot has been said and written about Kapil Sharma, his failed comeback show, his deteriorating health, his former and current girlfriend and what not. The ace comedian had distanced himself from the media after going on an abusive rant against journalist Vickey Lalwani. But not anymore. The Family Time With Kapil Sharma host says he is very upset with the fact that his your friends and your well-wishers are making comments about him.
"What is most damaging and hurtful is when comments are made by those people that you consider your friends and your well-wishers. Over the years, I have always been about my work and that is what continues to drive me. Irrespective of what is said, my work will continue to be my biggest motivation," Kapil told IANS.
Kapil Sharma's former colleague Ali Asgar, a couple of days ago, said in an interview that the comedian has written his former manager and ex-girlfriend Preeti Simoes name on his hand. He also said that the two got very emotional when they recently met. Refuting Ali's claims, Kapil's spokesperson issued a statement saying that it was completely false and wondered why would the comedian make such hurtful statements.
Expressing his displeasure with Ali's statements, Kapil said, "It is hurtful to read things which are not true. I am learning to focus only on my work and not pay heed to any negativity. My work is my worship and that's what means the most to me."
Last year, Kapil had a mid-air fight with his colleague, comedian Sunil Grover. The fight led to a widely talked-about controversy after which they parted ways professionally from Comedy Nights With Kapil which had brought both of them unprecedented fame.
While there has been much talk about whether Kapil will ever reunite with his former colleagues of Comedy Nights With Kapil, he said, "I am very happy for them, and in the same way, I would just want them to be happy for me too. There is ample space for them to grow in the industry and I wish them the very best."
After the failure of his feature film Firangi, Kapil returned to television with his new show Family Time With Kapil Sharma. but it didn't get the expected response. The show went off on a break after only two episodes, soon after the controversy with the journalist broke. His former girlfriend Preeti Simoes commented on his deteriorated mental health and blamed his current girlfriend Ginni Chatrath for taking care of him.
Contrary to all the statements, Kapil said he is very happy with Ginni and is hoping to bounce back soon after he takes some me time to recuperate.
"I think I need some me time and need to recuperate. I've been working too hard for too long. There is a lot in the pipeline and lot of new exciting projects which I will talk about soon," Kapil told when asked about his absence from the small screen so abruptly.
"The reality right now is that I have worked very hard and I love what I do. I just need some time off and I promise you that I will be entertaining you again, as that is what I thrive on," he added.