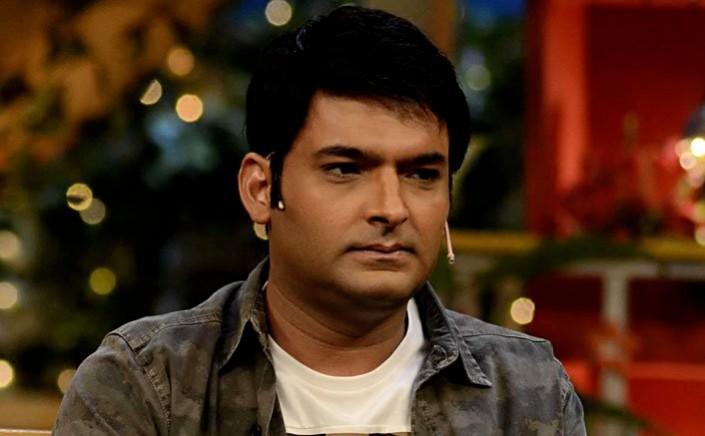 Kapil Sharma has been going through a turbulent phase ever since his infamous mid-air brawl with his friend-turned-foe Sunil Grover came to light. Following the episode, things have only turned ugly for the ace comedian. Over the past few days, Kapil has been making headlines for his disappointing comeback show Family Time With Kapil Sharma followed by his abusive Twitter rant against a journalist.
The recent incidents have shed some light on his mental health. The man who used to make people laugh with his witty remarks and impeccable comic timing, is currently under treatment.
If a report in Bollywood Hungama is to be believed, Kapil Sharma is currently on heavy medication and has been taking almost 23 medicines every day.
He has reportedly been going through a lot of stress and is apparently fed up of his commitments as he is not enjoying the kind of work he is doing, especially his new show Family Time With Kapil Sharma. According to reports, Kapil had been constantly cancelling the shoots of his new show which is why the channel had to run the previous episodes to keep the show going.
International Business Times India could not independently verify the report.
Co-host Nehha Pendse has also confirmed that they have not shot for any new episode. Although she hasn't quit the show, the channel has allowed the actress to take up other work until the show gets back on the track.
It is also being said that the show's producers are planning to break all the ties with Kapil over his behaviour. "Producers Hemant Ruprell and Ranjit Thakur, plan to discontinue their association with the show but the set hasn't been dismantled yet. Sony channel plans to wait for a few weeks and see how things pan out before taking the final call," a source was quoted as saying by the Mumbai Mirror.
The channel has now suspended Family Time With Kapil Sharma for the whole of April and is trying to replace it with a new show. Kapil had recently discussed with the channel about revamping the show's format in order to make it more entertaining.
"The people who want my career destroyed can spread whatever lies they want. I am okay with it. I am not new to people piggy riding on my success. Let them... as long as it gives them the satisfaction that they want. I know what I am doing," Kapil was quoted as saying by Bollywood Hungama.
The comedian's colleagues and friends like Kiku Sharda, Krushna Abhishek and Sugandha Mishra are hoping for Kapil to once again make a stunning comeback.
Meanwhile, Kapil has recently filed a police complaint against journalist Vickey Lalwani, former managers Preeti Simoes and Neeti Simoes and his entertainment portal SpotboyE, alleging that they extorted Rs 25 lakhs from him.