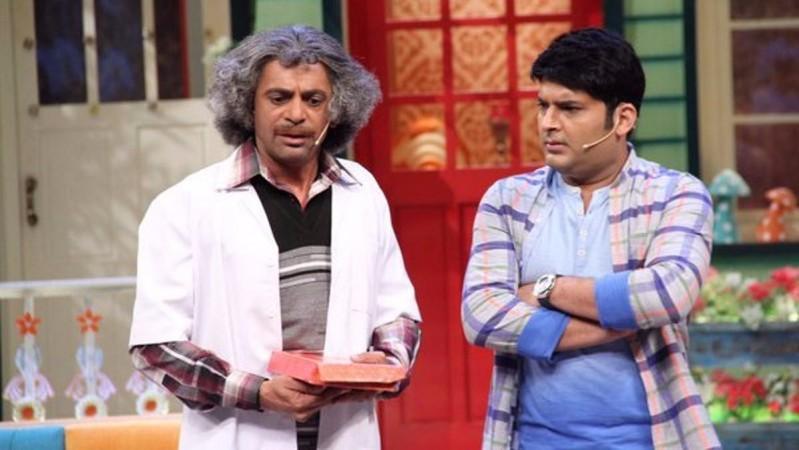 Kapil Sharma has been making headlines for all the wrong reasons. Last week, he went on an abusive rant on Twitter against the spread of fake news. Later, he had a massive show down over the phone with journalist Vickey Lalwani.
Rumor has it that the ace comedian is suffering from depression and since then many from the comedy entertainment fraternity, including Krushna Abhishek, Bharti Singh, Sugandha Mishra, Upasana Singh and others have come out in support of Kapil and have requested people to give him some space.
However, one person who remained silent throughout the issue was Sunil Grover. Sunil, who is busy with his new show Dhan Dhana Dhan, has finally spoken about Kapil's ill health.
In an interview with a YouTube channel, Sunil without getting into details about Kapil's controversy, said that he wishes the comedian good health and hopes that he soon makes a comeback. He also said that Kapil's family must take good care of him.
On the other hand, Sunil's co-star from his new show, Shilpa Shinde, took to her social media pages requesting the media to give Kapil some space. She strongly believes that the ace comedian is going through a rough phase else he would have never used such an abusive language. Shilpa even went on to make a shocking statement that journalist Vickey Lalwani tortures artistes.
Kapil and Lalwani lodged police complaints against each other after a telephonic spat last Friday evening, where the comedian verbally abused Lalwani.
The Family Time With Kapil Sharma host accused Lalwani of defamatory writing and threats of extortion, as well as harassment in connivance with his two former managers — Neeti Simoes and Preeti Simoes. Meanwhile, Lalwani has shot back with a complaint to the Mumbai Police accusing him of issuing threats, abuse, harassment, and other charges.