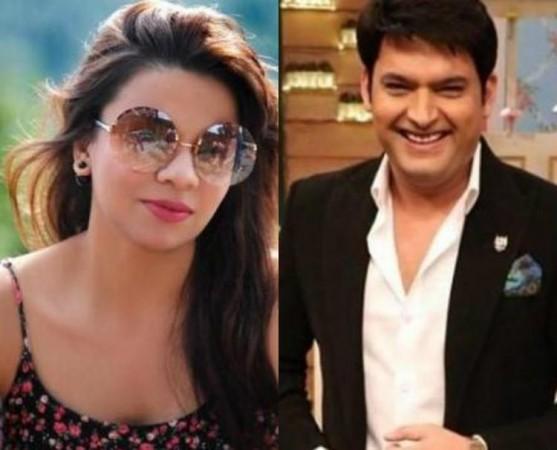 Kapil Sharma is reportedly depressed and hit the headlines when he hurled abuses at journalist Vickey Lalwani.
And now his ex-colleague, Ali Asgar, spoke to a leading channel and revealed details about Kapil Sharma. Ali, who went to meet Kapil after Preeti Simoes insisted him to, said: "I heard Kapil is in depression, I felt very bad. We all are with Kapil and will always be there for him. Preeti also called me that Kapil is not well and has apparently not even left his room for days. When I reached his office, Kapil was lying down. He was close to tears when he saw me and could not even speak. It is clear that he is missing all of us, especially Preeti."
Ali also told ABP: "Kapil seemed like a child who wanted to say something but was unable to express it. I also found that he had written Preeti Simoes name in his hand."
Will Kapil not work with his old team? Is Kapil's mother and girlfriend Ginni stopping him to? Ali said: "If this is true, I feel really sad for him because Kapil is not going to benefit from this. He will be at the losing end after all work is more important. Today, we all are here because of our work. We have shared such a great relationship with each other and I would not want to ruin it. I will always think well of him."
Ali was quoted as saying by TOI, "I feel things have got stretched too much and it is damaging everyone, especially Kapil. I feel there can never be any solution till the time we keep reacting on social media. It's high time now that we sit across and sort out things. I have always supported him, be it before his show launch or for his health and even he has responded but then things stopped there. We want to meet him, but don't know how to go about it."
"It is only when we meet old people who has worked with us on the show or through media reports that we get to know that he is on heavy medications. I just pray for his health and want him to get well soon. All this fighting is leading nowhere and nobody is getting benefited. We all have to work towards finding a solution. We have mutual respect for each other and it is very painful to see him in this condition. I feel it is a waste of talent, emotion and time. But I also know that once someone from us takes an initiative, all the misunderstanding can be resolved," Ali concluded.
However, Kapil Sharma's team released a statement clarifying that he hasn't met Ali. "As a part of Mr. Kapil Sharma's team, we would like to emphasise that recent stories doing the rounds that Mr. Sharma has met Mr. Ali Asgar and has written Ms Preeti Simoes name on his hand, are completely false. We are equally shocked to hear about this ourselves and are surprised that Mr. Asgar, whom Mr. Sharma has always considered a friend, would make such hurtful statements. In fact, Mr. Sharma and his fiancee, Ginni are currently travelling together," an official statement from Kapil's spokesperson said.