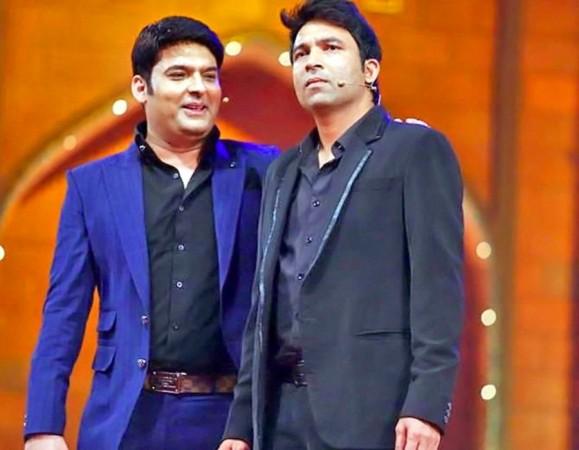 Kapil Sharma may have distanced himself from the media after his spat with journalist Vickey Lalwani, but his friend and comedian Chandan Prabhakar has rapped the latter against whom the actor had filed a police complaint alleging extortion of Rs 25 lakhs.
"He (Kapil) was fine during the shoots but what happens is the journalist in question keeps poking Kapil with those negative articles and Kapil is an emotional person and it affects him. He is not someone who can manipulate things, he takes things to heart. Following all this, he reacted the way he did," Chandan told Pinkvilla.
Following Kapil's Twitter rant, Neeti Simoes, his former manager, had written an heartfelt letter to the comedian, requesting him to come out in the open to avoid further false allegations and miscommunications between them. She also said that she and her sister Preeti Simoes wanted to meet and help him in the presence of the media or police or their respective legal teams.
When he was asked to comment about the controversy, Chandan said, "He (Kapil) is very depressed, we should give him space. The more we talk about it, the more he will be affected by the negativity around it. I don't understand why there is so much negativity around him. He made the entire country laugh for so long and the same people are today speaking negative about him. He is a very genuine person."
Meanwhile, the channel has suspended Family Time With Kapil Sharma for the whole of April due to the frequent cancellation of shoots.
Amid reports of the show going off-air, Prabhakar said that Family Time With Kapil Sharma instead has been put on hold. He added that he was not aware of the news that the show is getting revamped. There is no official confirmation about the update from the makers of the show.
According to a report in Bollywood Hungama, Kapil is currently on heavy medication and has been taking almost 23 medicines every day.
Speaking of the comedian's health, Chandan, who is a part of Family Time With Kapil Sharma, confirmed the reports and said, "Kapil is not well. Hence, the shooting is currently stalled. I met him recently, he is on medicines and taking rest."
It seems like the Firangi actor has been getting all the support from his well-wishers and his former colleagues of The Kapil Sharma Show in his difficult times.