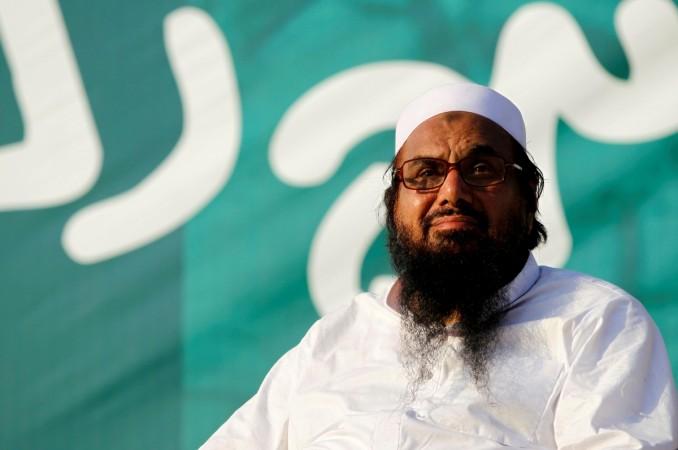 In a bid to stop the 26/11 Mumbai attacks mastermind Hafiz Saeed from contesting in the 2019 Pakistan General Elections, the Pakistan government has asked the Islamabad High Court not to register Saeed's Milli Muslim League (MML) as a political party.
The Pakistan government's strict stand comes after the United Nations declared Saeed as global terrorist and international backlash.
Also Read: US warns Pakistan of repercussions over Saeed's release
Saeed was freed by a Pakistan court on November 24 from house arrest, after which the Jammat-Ud-Dawa founder and chief had claimed outside the court that he will work towards the liberation of Kashmir form India and that he will contest in Pakistan's general elections under the banner— Milli Musilm League (MML).
To India and the United States, Saeed stands as the main accused in plotting and executing the gruesome attacks of November 2008 in Mumbai. The US has even announced a bounty of $10million to anybody who captures and convicts Saeed.
Pakistan Election Commission refuses to register MML
A report submitted by Pakistan's security agency to Ministry of Interior has alleged that giving a green signal to Saeed's party will lead to violence and extremism in politics, a Pakistan daily reported.
The report read, "Since the registration of such groups would breed violence and extremism in politics, such groups be avoided."
Pakistan's Election Commission (PEC) had already denied registration of MML in October this year, prompting Saeed to allege that the decision violated the fundamental rights.
In a response to the plea filed by MML challenging its decision, Ministry of Interior informed the court that LeT, the JuD and the Falah-i-Insaniat Foundation (FIF) were facing UN sanctions and that the ministry felt that the new organisation (MML) is an offshoot of the same networks.
Also Read: Hafiz Saeed's son-in-law Khalid Waleed dares India to give evidence rather than 'cry' on world stage
Also, according to Political Parties Order (PPO) 2002, "Organisations which act in the manner prejudicial to fundamental rights, undermine the integrity of Pakistan," a leading website said.
"The organisations promoting sectarian, regional or provincial hatred, bear a name as a militant group and impart any military or paramilitary training to its members, do not qualify for registration as political party," an excerpt from PPO 2002 reads.