Even as the United States is expressing "deep concerns" over the release of Lashkar-e-Taiba (LeT) founder and Jamaat-ud-Dawa (JuD) chief Hafiz Saeed, the masterminded of the 2008 Mumbai terror attacks has moved the intergovernmental organisation seeking removal of his name from the list of designated terrorists, senior Indian government officials said.
The United Nations Security Council had put Saeed's name in the list of terrorists on December 10, 2008, after scores of people were killed in the terror strike that spanned for three days and came to be known as the as the 26/11 attack.
Though the news of the petition comes just a few days after Saeed walked free from house arrest on Thursday, a Hindustan Times report has said that the LeT founder had already filed the petition through the Lahore-based law firm while he was still under house arrest.
The latest development was confirmed by Navid Rasul Mirza, who served as the Prosecutor General for Pakistan in the National Accountability Bureau and as the Advocate General of Punjab from March 2015 to January 2016.
However, Navis's son, Barrister Haider Rasul Mirza, who will be representing Saeed in the UN has refused to give out any details about the petition.
"I cannot give details of the petition. I don't have the permission of my client to speak on this," Haider was quoted as saying by the HT.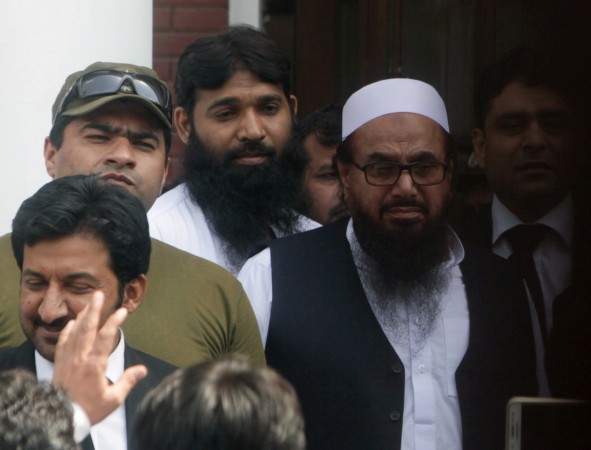 Though it is not known as to what response the UN has given to Saeed's petition, India will definitely not want Saeed's name to be removed from the list of terrorists.
India has condemned Pakistan when Saeed was released from house arrest.
"It appears to be an attempt by the Pakistani system to mainstream proscribed terrorists. Pakistan has not changed its policy of shielding and supporting non-state actors and its true face is visible for all to see... India, as indeed the entire international community, is outraged that a self-confessed and UN-proscribed terrorist is being allowed to walk free and continue his evil agenda," MEA's spokesperson Raveesh Kumar had said.