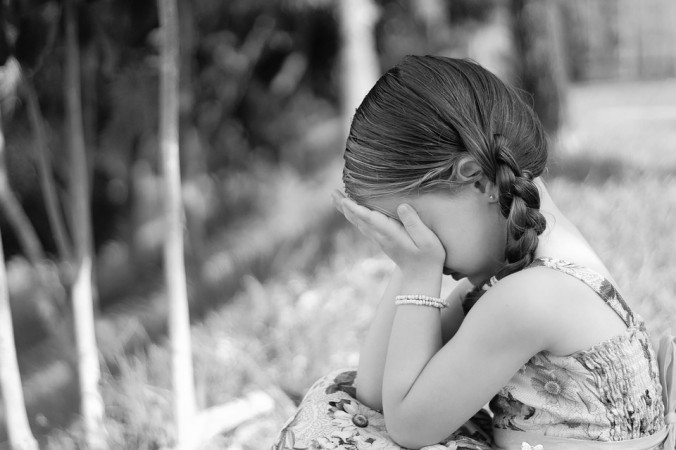 A woman from Hyderabad allegedly forced her four-year-old daughter to sit on a hot frying pan for damaging a laptop. The incident came to light when the mother tried to get rid of the child by leaving her in a rehab centre in the city.
The woman, Lalitha Mahapatra, 25, and her partner Y Prakash, 28, have been arrested in connection with the incident which took place at SR Nagar in Hyderabad, Telangana, India. The little child, who suffered severe burn injuries, has been admitted to a hospital.
ALSO READ: Yellowstone Supervolcano more likely than Nibiru to cause doomsday, say conspiracy theorists
Lalitha, a native of Srikakulam district in Andhra Pradesh, left her first husband and three daughters to live with her lover Prakash.
"Prakash was opposed to the idea of having the child with them. He constantly harassed Lalitha and asked her to get rid of the four-year-old. Three days ago, Lalitha made her daughter sit on a hot pan, which resulted in severe burns. When asked about the injuries, she said that her daughter had dropped a laptop, because of which she had slapped her, causing her to fall on the pan. We will verify her version of the incident," the police revealed, as per a Deccan Chronicle report.
On the morning of December 3, the couple took the child to Bharosa Centre, a support centre for women and children, where they claimed that they found the four-year-old abandoned at the Secunderabad Railway Station.
ALSO READ: Guys! G-spot is overrated, focus on these two regions instead
However, the officials of SHE Team of police team grew suspicious and while questioning, they came to know that the girl is Lalitha's biological daughter.
"They first approached the Bharosa Centre and told them that they found the girl at the railway station. However, SHE Team sleuths grew suspicious and grilled them. They admitted the four-year-old girl is Lalitha's daughter," Inspector Mohammed Waheeduddin from SR Nagar, was quoted as saying by Hindustan Times.
ALSO READ: Eating this much of cheese keeps heart disease and stroke at bay
"The couple work at a private hostel as cook and watchman. The girl, while playing at the hostel, damaged an inmate's laptop. As the inmate complained to Lalitha, she beat her up," inspector Waheeduddin said.
ALSO READ: Here are 5 common mistakes people make while wearing condoms
The girl has now been sent to a hospital. When the mother was asked why she approached Bharosa Centre, she said that she wanted to shift her daughter to a safe place as she was not able to take care of her.
"This happened three days ago. Lalitha has been staying with Prakash. But, she has not taken divorce from her husband. Her four-year-old daughter was staying with them," Waheeduddin stated.
ALSO READ: Meet Zelda a unique cat who looks permanently shocked
"The girl has suffered multiple burn injuries on her back and leg. The child said her mother made her sit on a hot frying pan," said Achyuta Rao, president of NGO Balala Hakkula Sangham.
ALSO READ: Want to boost your sex drive? Include these foods in your diet
The couple has been booked under Section 324 of Indian Penal Code (IPC) for causing hurt on purpose using dangerous weapons or means and Sections 75 and 82 of the Juvenile Justice Act.