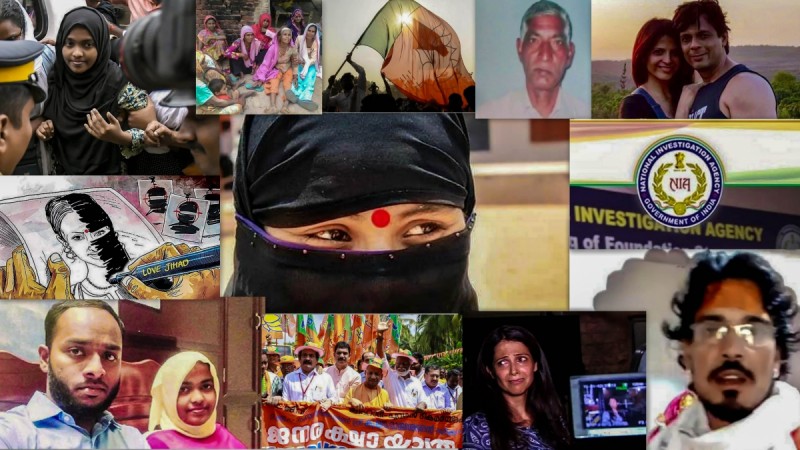 From the case of the 25-year-old Akhila Asokan/Hadiya in Kerala to Mumbai model Rashmi or the latest case of Shambhu Nath Raigar from Rajasthan and the case of Ghulam Mohammed from Uttar Pradesh, love jihad grabbed headlines .
While we are yet to discover that the alleged Love Jihad finds its origin in the minority section of India, several sectors from India in 2017, from vigilantes and self-proclaimed groups to commoners or politicians— the two word phrase has been used as major propaganda tool to attack their respective opposition.
India witnessed a series of controversies this year in line with the alleged Love Jihad, the one involving Hadiya from Kerala grabbed major attention from media and masses.
Kerala: Hadiya/Akhila Asokan
This case may be from 2016, but it garnered headlines mostly in 2017. The 25-year-old Akhila Asokan, who coverted to Islam and is Hadiya today, has been placed under the custody of her college Dean in Salem, where she is continuing her studies, as ruled by the Supreme Court on November 27.
Also Read: NIA reveals Hadiya's husband was in touch with ISIS before marriage, says couple didn't meet on matrimony site
While her father Asokan KM claims that she was forcefully converted, Hadiya has maintained that she converted to Islam and married Shafin Jahan last year on her own.
Jahan, whose marriage with Hadiya was annulled by the Kerala High Court, is under the NIA's scrutiny over his alleged links with the Islamic State group. [Read more]
Rajasthan: Rajsamand love jihad
In a shocking incident that took place in December in Rajasthan's Rajsamand, a man Mohammed Afrazul was allegedly burnt to death over allegations of love jihad by one Shambhu Nath Raigar.
The video of Raigar thrashing Afrazul and setting him ablaze went viral on social media. The accused, who is currently in police custody, received support from many in Rajasthan.
In fact, people also deposited a sum of Rs 2 lakh in his wife's account to fight his court case.
However, it has turned out that Raigar was apparently trying to hide an affair with a minor, and the love jihad angle is entirely cooked up. [Read more]
Mumbai model's forced conversion
A former model named Rashmi, based in Mumbai, alleged that her husband had been continuously assaulting her and forcing her to convert to Islam. The incident made headlines in November when Rashmi approached the police.
She alleged that her 47-year-old husband Asif not only tortured her but had also married another 28-year-old woman, who had converted to Islam and was residing in their house.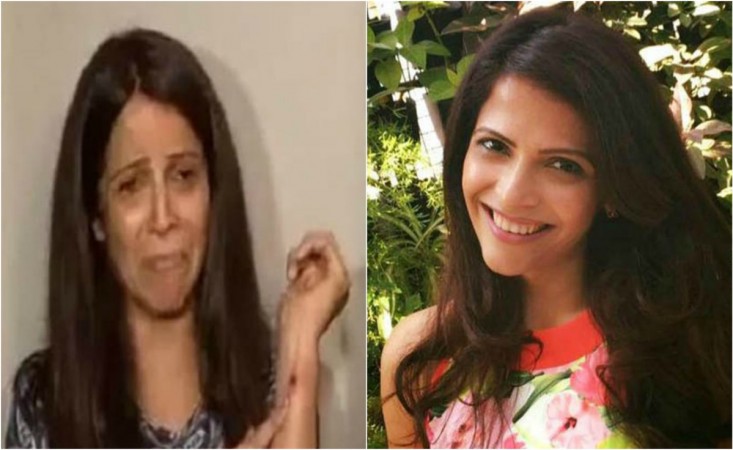 The victim also claimed Asif's family had brainwashed their seven-year-old son by saying that his mother was a monster as she was not a follower of Islam. [Read more]
Uttar Pradesh: Man thrashed to death
A 45-year-old man identified as Ghulam Mohammad was allegedly thrashed to death by members of Hindu Yuva Vahini (HYV) in Uttar Pradesh's Bulandshahr in May this year.
The HYV is a right-wing group founded by Yogi Adityanath, who is currently chief minister of UP.
The activists from the outfit brutally thrashed Mohammed in a bid to learn the whereabouts of his relative Yusuf, who had allegedly kidnapped an 18-year-old Hindu girl from Fazalpur village on April 27, said reports. Mohammed had apparently helped Yusuf elope with the girl. [Read more]
Kerala: Woman moves Supreme Court
A 25-year-old woman identified as Akshara Bose moved the Supreme Court in November requesting an NIA probe, alleging that she was forcibly converted to Islam after one Sajjad Raham lured her into a sexual act in 2014 and recorded it on his phone.
Bose had further claimed that Raham blackmailed her through the video, and took her to Saudi Arabia's Jeddah in August 2017.
She managed to escape from Jeddah on October 4 with the help of her father in India, who sent her the air tickets to travel to Ahmadabad. She reached India on October 5.
The 25-year-old also said she was subjected to sexual exploitation and harassment, adding that Raham had plans to take her to Syria and sell her to ISIS. [Read more]
Uttar Pardesh boy and girl lynching
In April this year, a boy and a girl from Uttar Pradesh's Meerut district were dragged out of their home by the HYV activists over alleged forced conversion.
The HYU activists then took the Musilm boy to the police station where they had accused him of romancing the "Hindu girl" and trying to convert her.
They also asked police to take strict action in the matter. However, the boy complained that the HYV activists were indulging in "moral policing."