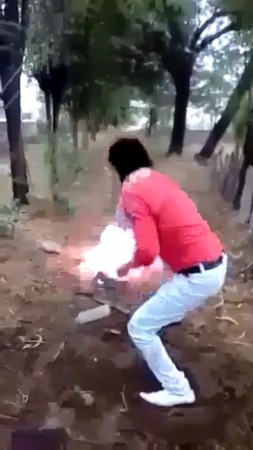 The blood-curdling murder of a Muslim labourer from West Bengal at Rajsamand in Rajasthan is turning out to be more intriguing after the police claimed that the accused was cooking up the 'love jihad' story to cover up his own affair with a minor Hindu girl.
What is even more perplexing is that the accused, Shambhu Nath Raigar, got his target wrong and killed the wrong man.
Police said that Raigar was romantically involved with a minor girl and he committed the murder fearing that he might get exposed.
Rajasthan SHOCKER: Man thrashed, burnt to death over 'love jihad'; video goes viral [GRAPHIC VIDEO]
According to a NDTV report, the police said that the accused, who is married, was the one who was in a relationship with the minor and killed the Muslim man to hide the affair.
However, there seems to be another dramatic twist in the incident.
Raigar seems to have burnt to death the wrong man, as he did not identify the person by the face whom he was searching for.
Raigar killed to hide extramarital affair
According to Raigar's version, the 13-year-old girl with whom he is reportedly involved, had been taken away to Malda in West Bengal by an "illegal Bangladeshi" and had been forcefully converted to Islam. He had said that he went to get the girl back from Malda.
The television channel reported that the teenager had eloped with a labour from Bengal called Bablu Sheikh.
"Her mother and uncle got her back, but she ran away again in two months. This time a guy called Ajju Sheikh helped her get to Bengal," the police was quoted as saying by NDTV.
When the girl ran away the second time, Raigar went to get her back as he liked the minor.
"It is true that Regar (Shambhu Nath Raigar) had feelings for her and he went to Bengal to get her," Rajender Singh Rao, Circle Officer, Rajsamand told NDTV.
Even the minor's mother confirmed that the accused had gone to fetch her daughter from Bengal, but Raigar took her away when her family refused to accept her.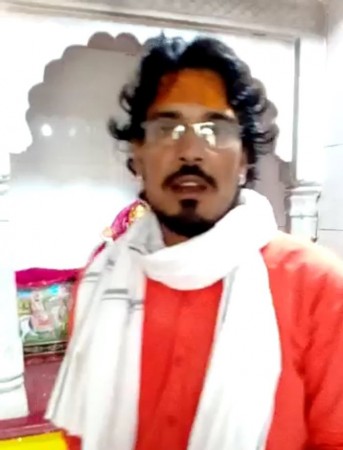 "He (Raigar) came to me asking for money to go to Bengal and get my daughter. He told me that she was being ill-treated there. So I gave him Rs 9,000," the girl's mother said.
"But when she came back, I refused to accept her, so Regar took her on a bike somewhere. I don't know where she is now," she added.
However, the minor's side of the story is not known as she refused to talk to the news outlet.
Wrong person was burnt to death
The cops have also revealed that Raigar wanted to search for Ajju as he suspected he was still in contact with the minor and might help her to run away again.
In fact, the accused went to Jhalchaki Chauraha in Rajsamand, where there are many labourers from Benagl to look for Ajju. Unfortunately, a person gave him Afrazul's number instead of Ajju's.
As Raigar did not know Ajju by face, he mistook Afrazul as the man who had helped the minor run away the second time.
Meanwhile, the family members and his lawyer of Raigar have said that the accused is mentally unstable.
The police have rubbished these claims and have asserted Raigar is a "cold-blooded murderer".
The Rajsamand murder came to light in the first week of December when two shocking videos of the coldblooded act went viral. In the video Raigar was seen claiming that he was taking revenge for love jihad.